About YouthWorks Fire Prevention Services
The Youthworks fire prevention team, which is managed by the Wildfire Network, is a social enterprise that grew out of the Verde Community Project, which had initial funding from the City of Santa Fe.
This offering enables "at-risk" young people to develop job skills and gives them the opportunity to participate in meaningful work that will improve life for others in the Santa Fe community.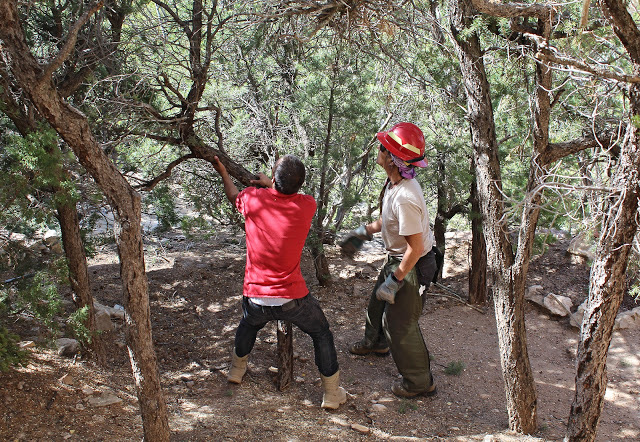 Contact Us Today
The fire prevention team is ready to help you take the steps you need to safeguard your property from the danger of wildfire.
The crews clear out dead and downed wood and diseased trees to remove the fuel that could put your property at risk in case of fire in your area.
For a free home assessment and information about rates, call 505-780-1082 or email verde@wildfirenetwork.org.
Now that the monsoon rains make it safe to carry out wildfire mitigation work, the YouthWorks crew is heading once again to the woods.
Training launches in September that will lead to national certification in S130/190 Basic Wildland Firefighting Red Card Training.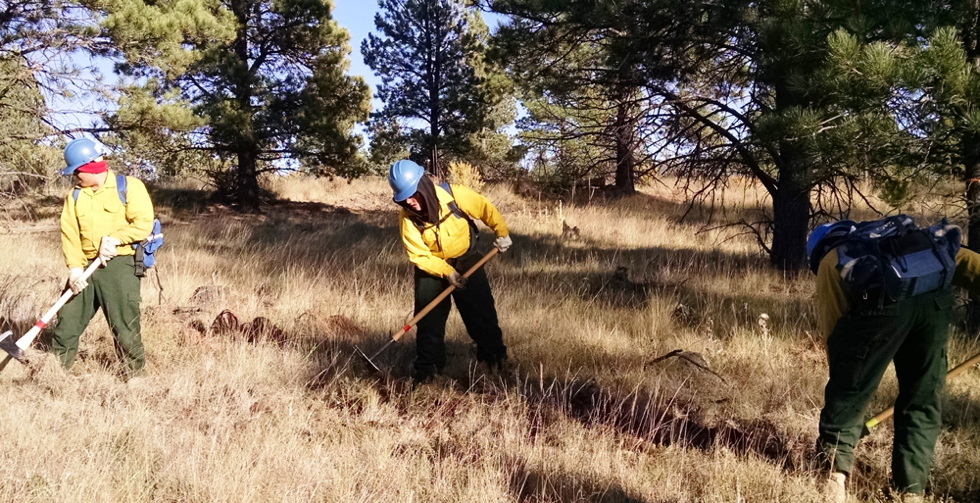 The Verde Project was one of eight community partners selected to participate in work funded by a $350,000 grant from the Collaborative Forest Restoration Program, which is administered by the USDA Forest Service.
The funding will support programming at YouthWorks for forest wildfire mitigation, youth education, and on-the-job training.
Other grant partners include:
Chris's Tree Service
Forest Stewards Guild
Institute for Applied Ecology
Lockwood Forestry & Excavation
Morris Surveying/Engineering
New Mexico Recycling Coalition
Wildfire Network