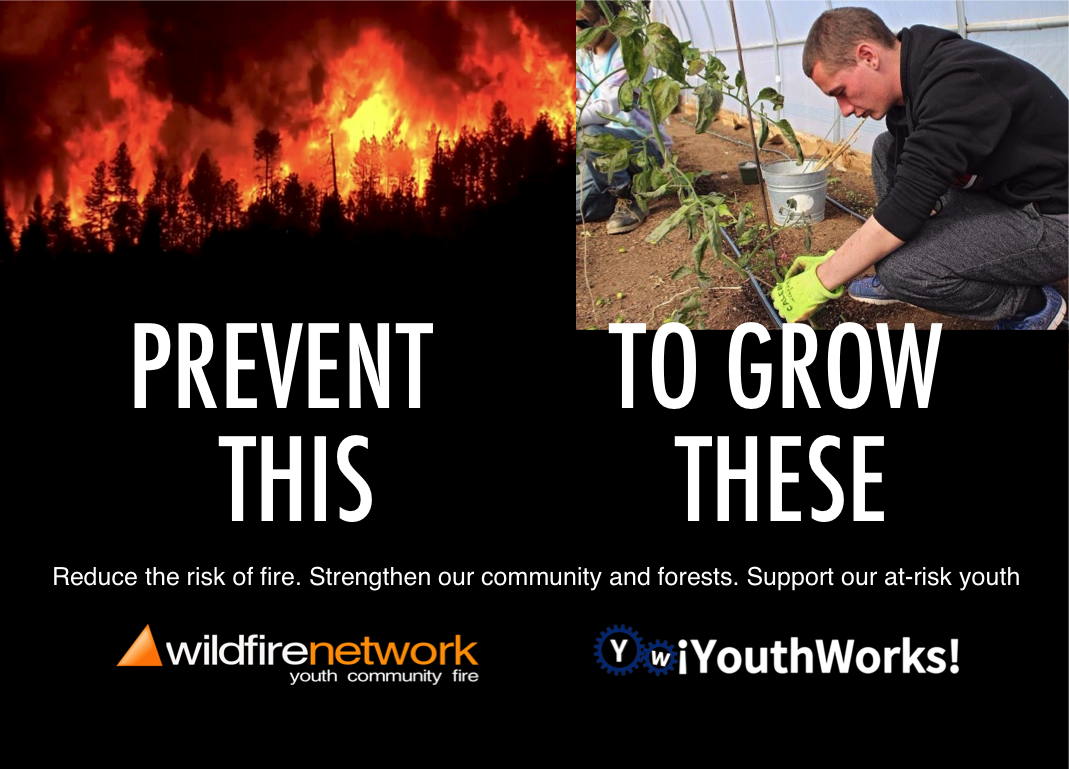 As part of the Verde Community Project, young people from YouthWorks are training with Wildfire Network in various aspects of forestry and fire prevention.
The crew has completed projects for the Santa Fe Institute and for local Santa Fe homeowners to reduce fire danger by clearing property of dead and downed wood.
The material they clear is then turned into compost by YouthWorks crews at Reunity Resources and used to grow vegetables for an after-school meal program managed by the Food Depot for disadvantaged elementary school children. Meals for 1400 students per week are prepared by the YouthWorks catering team under the direction of Chef Carmen Rodriguez.
You can support this program by hiring our crew to thin your property in Santa Fe or East Mountain and surrounding areas.
For a free home assessment and information about rates, call 505-780-1082 or email verde@wildfirenetwork.org.