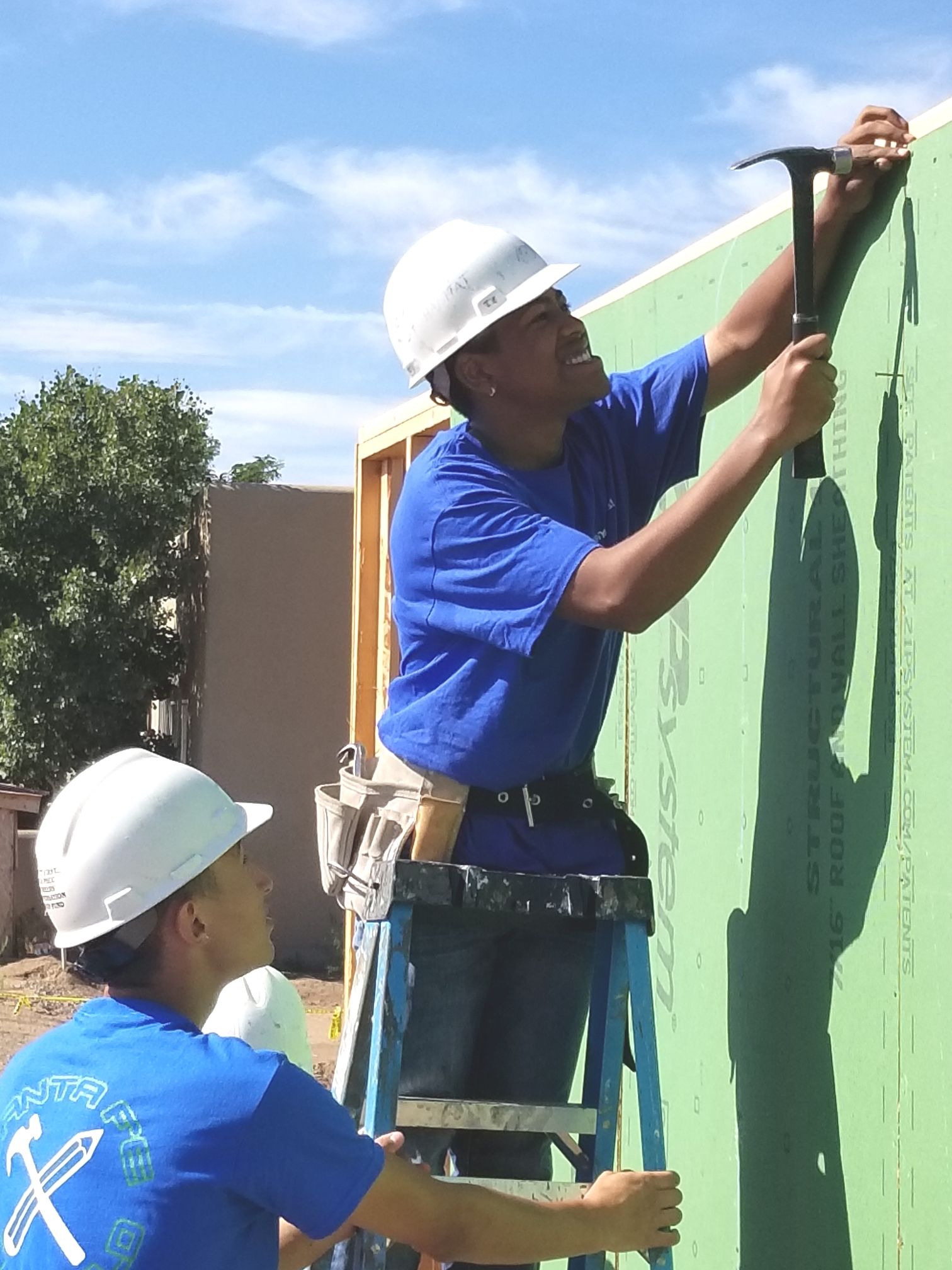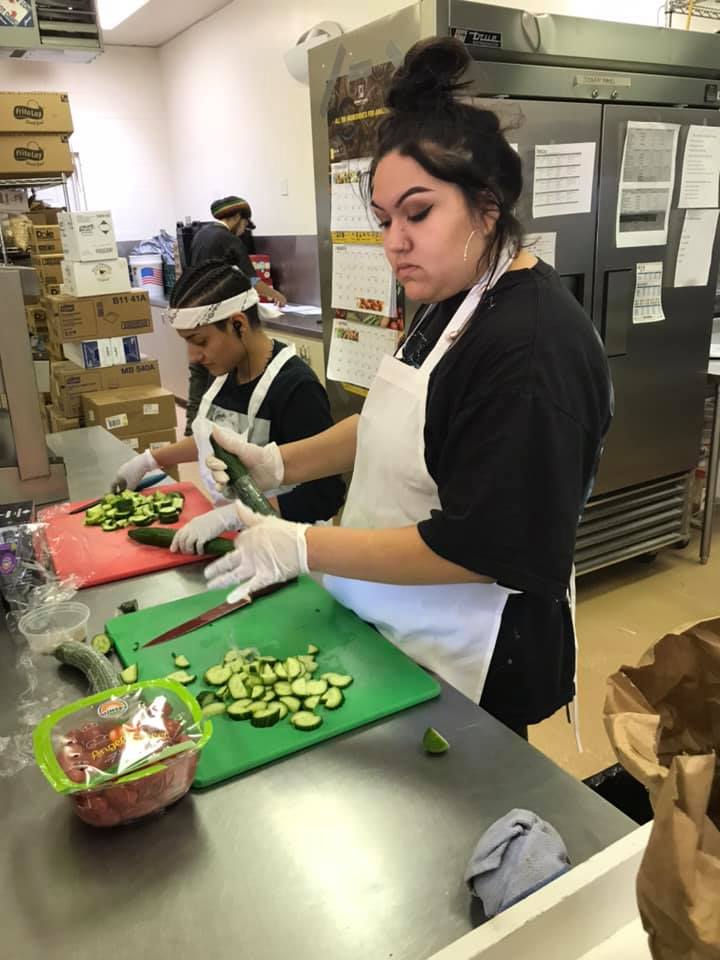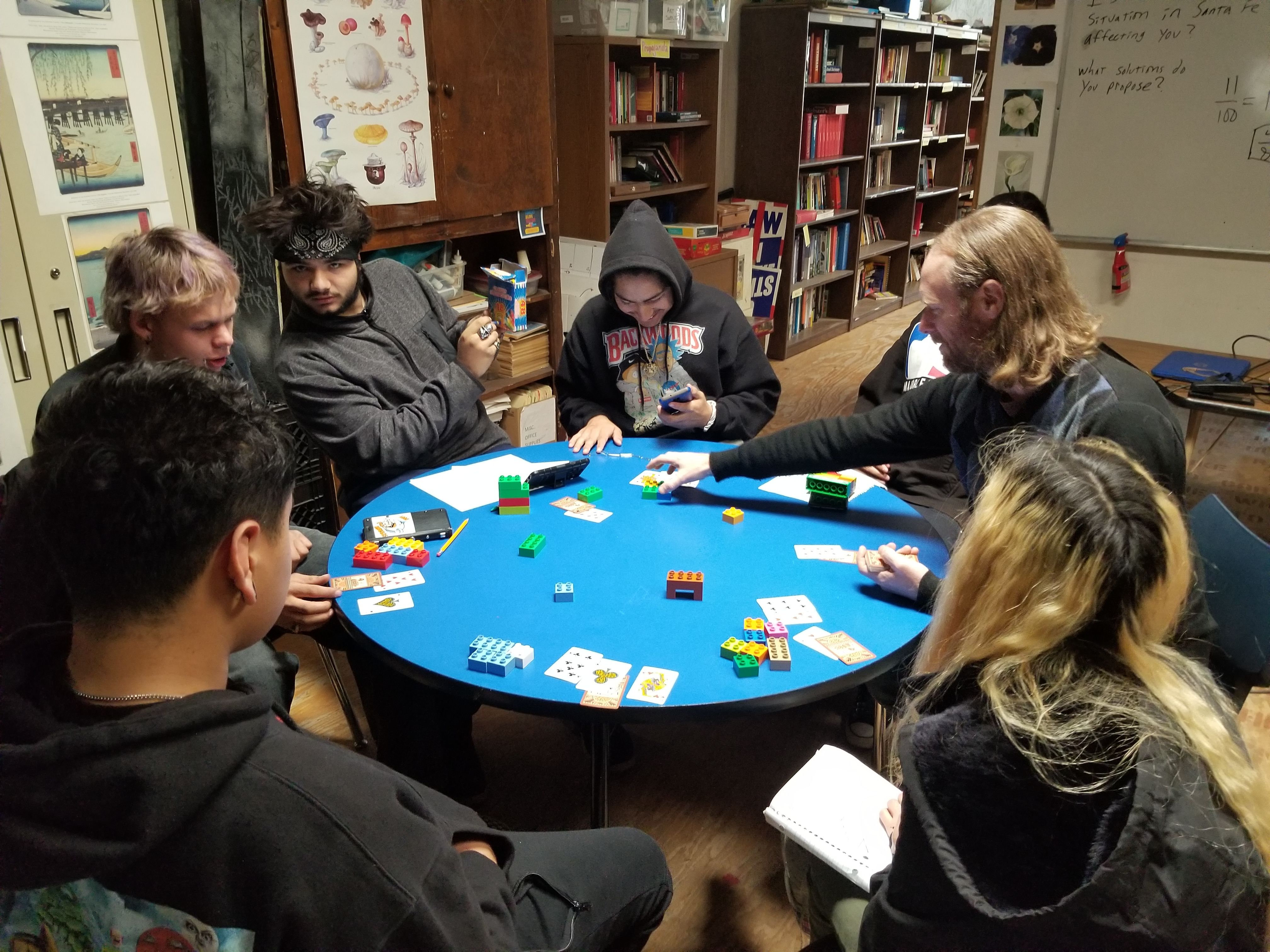 About Santa Fe YouthBuild  
YouthBuild is a federally funded 12-month program that empowers at-risk youth with the experience, education, support, and tools to achieve their vocational and leadership goals. Santa Fe YouthBuild program participants prepare to take the GED and participate in vocational skill development programs where students gain construction or culinary skills. Participants attend the program for four days per week and receive training, education, and a stipend. After completing the YouthBuild program, graduates receive 12 months of follow-up services that include job placement support.
Why YouthBuild in Santa Fe, New Mexico?
Santa Fe YouthBuild plays a critical role in uplifting youth and enabling them to become contributing members of their communities. Obstacles to success include youth unemployment rates in Santa Fe County that were approximately 19% in 2018, compared to the national unemployment rate of 9% for a comparable age group. Challenges to unemployment begin with low high school graduation rates in Santa Fe County, which were 68.3% in 2018 compared to the State average of 72% and a national average of 84.6%. The cost of housing in Santa Fe is 29% higher than the national average. Santa Fe YouthBuild is not only committed to improving these statistics but to creating a workforce that can meet the demands for builders and culinary professionals in Santa Fe.  YouthBuild's participants are demonstrating their commitment to Santa Fe during the COVID-19 crisis by preparing and distributing meals to students who relied on school meals to fill meal gaps.
SF YouthBuild 2019-2020 Cohort Accomplishments
YouthBuilders completed the construction of a Habitat for Humanity home in 2019 and YouthBuilders are currently working to complete two more Habitat for Humanity homes in 2020 

Preparation and delivery of 1,400 daily meals daily for Santa Fe Public Schools prior to the COVID-19 crisis

Preparation and delivery of 500 daily meals to individuals aged 1 through 18 during the COVID-19 crisis

Two YouthBuild program participants were elected to serve on the Mayor's Youth Advisory Board in 2020

One YouthBuild student was selected to attend and received a travel grant for the Rural Youth Assembly Summit in McAllen, TX
4 YouthBuild students in this cohort have attained their GED
2 YouthBuild students in 2019 completed their GED and have continued on to college

100% of Santa Fe YouthBuild Construction Plus Culinary Arts team attained their college credits after they had completed and exceeded the anticipated on the job-training in the YouthWorks kitchen at El Rancho de Las Golondrinas (this attainment is in alignment with the Restaurant Ready curriculum).

8 Santa Fe YouthBuild Construction Plus participants earned their ServSafe certification and all Construction Plus students successfully attained their competencies in introduction to culinary, knife skills, basic recipe knowledge, and kitchen equipment identification and terminology.
Interested in applying to Santa Fe YouthBuild?
We accept applications to our Santa Fe YouthBuild program on a rolling basis but generally runs for a calendar year starting in the spring with a rolling start date for individuals.
Please contact YouthBuild Program Director Hicham Ghizlane to learn more about the program and about how to apply:
Santa Fe YouthBuild Programs
Santa Fe YouthBuild students alternate between classroom days and job site days. In the classroom students work with our skilled GED instructors to work towards attaining their GED, taking practice tests and real GED subject test based on individual goals and preparedness. Santa Fe YouthBuild hosts construction and construction plus programs that support students in gaining both transferrable and technical skills as they work through their year in the YouthBuild program. YouthWorks assists program graduates with job search assistance and placement and ongoing support services including counseling and case management for one-year after the student's graduation from the program.
GED Instruction and Attainment
YouthBuild participants study with GED instructors every other day in the YouthWorks classroom. Students are supported to learn at their own pace with the support of group lessons and individualized attention to achieve learning and testing goals, and ultimately for every student to attain their GED.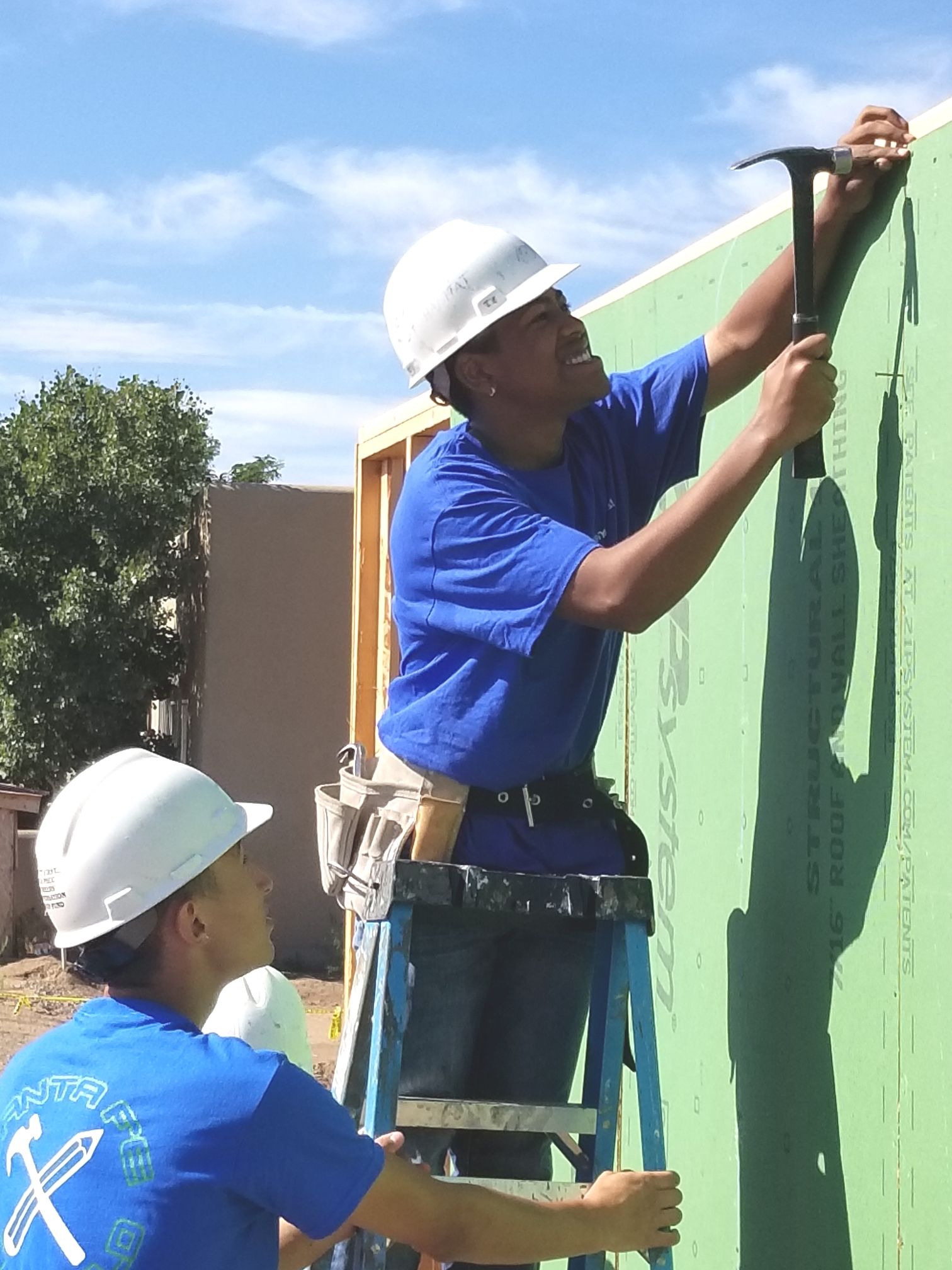 Construction
YouthBuild Students who join the Construction program track will work together over the year to complete the construction of three affordable and energy efficient homes for low income families in coordination with Santa Fe Habitat for Humanity. YouthBuild Construction training follows the National Center for Construction Education and Research curriculum and Occupational Safety and Health Administration (OSHA) construction site safety requirements. Students on the Construction track work towards attaining NCCER and OSHA certifications over the YouthBuild year.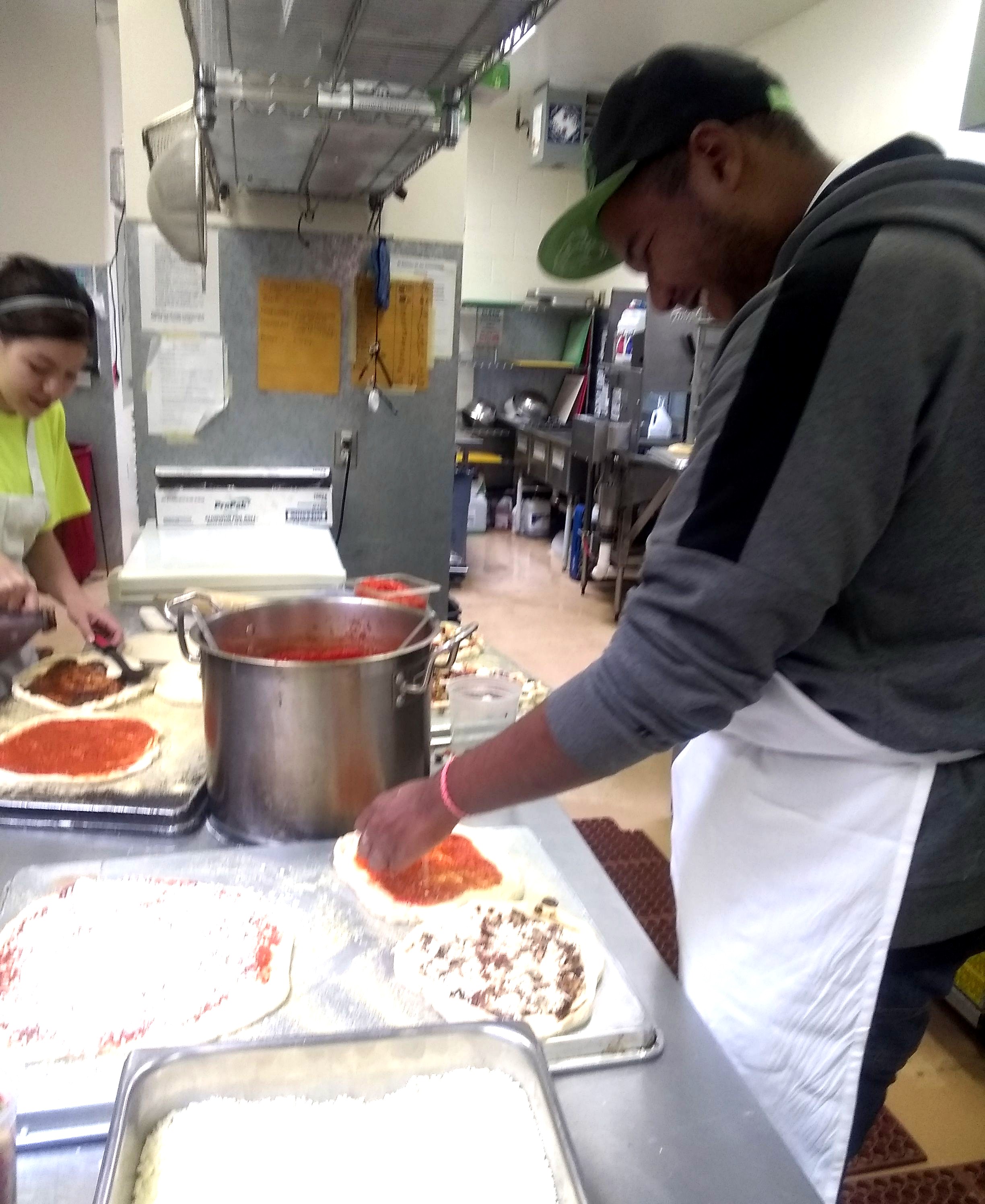 Construction Plus
YouthBuild students who join the Construction Plus track complete training, certification courses, and gain college credit in the field of culinary arts and hospitality. YouthWorks Culinary Arts Program works in partnership with El Rancho de las Golondrinas where we utilize their commercial kitchen and prepare after school meals and food for our special events and catering social enterprise. Students on the Construction Plus track complete Culinary Fundamentals curriculum and job site training that together enable the students to gain transferable college credits.