OPPORTUNITIES for all youth
Youth get their start in careers in the culinary arts here.
YouthWorks operates a certified commercial kitchen that employs and trains young people for workforce engagement. This Social and Food Justice Enterprise prepares meals for school food services, summer meals programs, food truck, provides special event catering, and operates an events café.
Youth trainees in YouthWorks Social Justice Kitchen may remain employed at YouthWorks even after graduating from the program as a stepping-stone into a career path – while also accessing wraparound support services to assist in navigating any challenges and barriers youth may face.
YouthWorks Culinary Arts Training Program-Social Justice Kitchen has been in operation since its launch in 2008. Originally designed to prepare daily meals for YouthWorks students working as members of paid-job training crews, the program has expanded to become one of YouthWorks' primary career training programs, matching trainees to internal and external job placements with skills and career certifications that prepare them for successful futures.
YouthWorks Social Justice Kitchen is a space that empowers youth with skills, knowledge, and confidence both in the kitchen and in their daily lives.
Youth 16-24 interested in applying for a kitchen crew position at YouthWorks Social Justice Kitchen email info@santafeyouthworks.org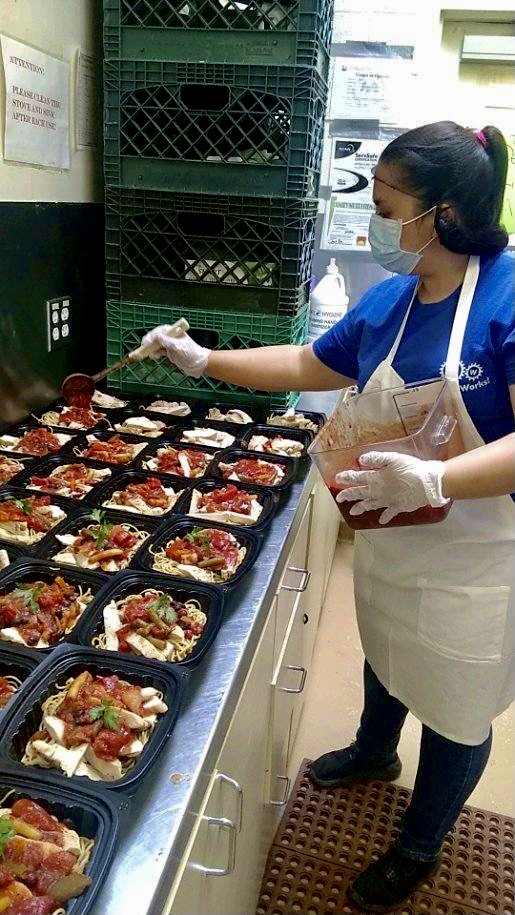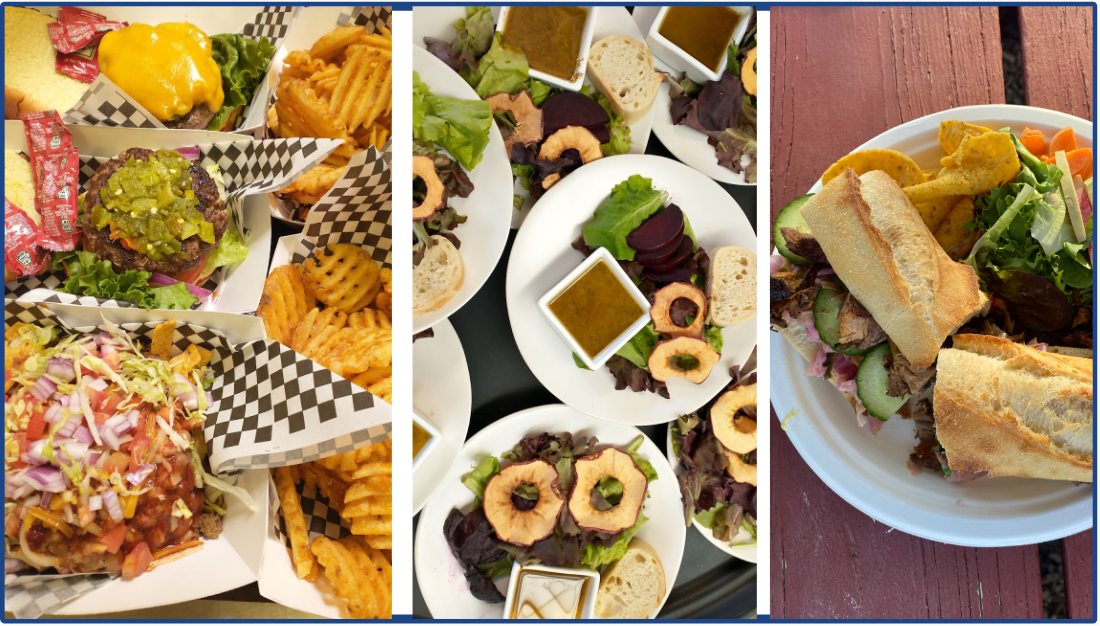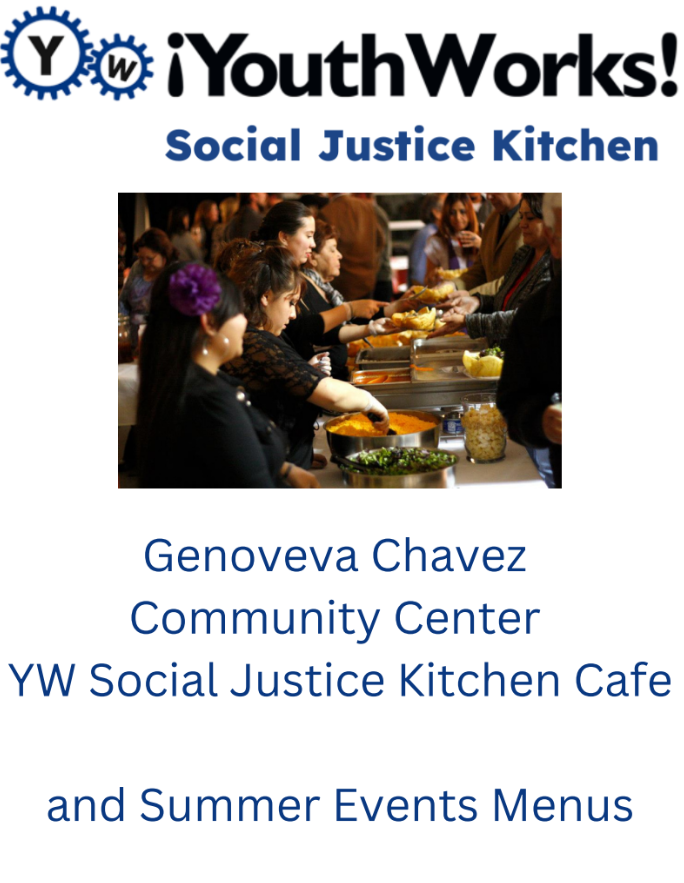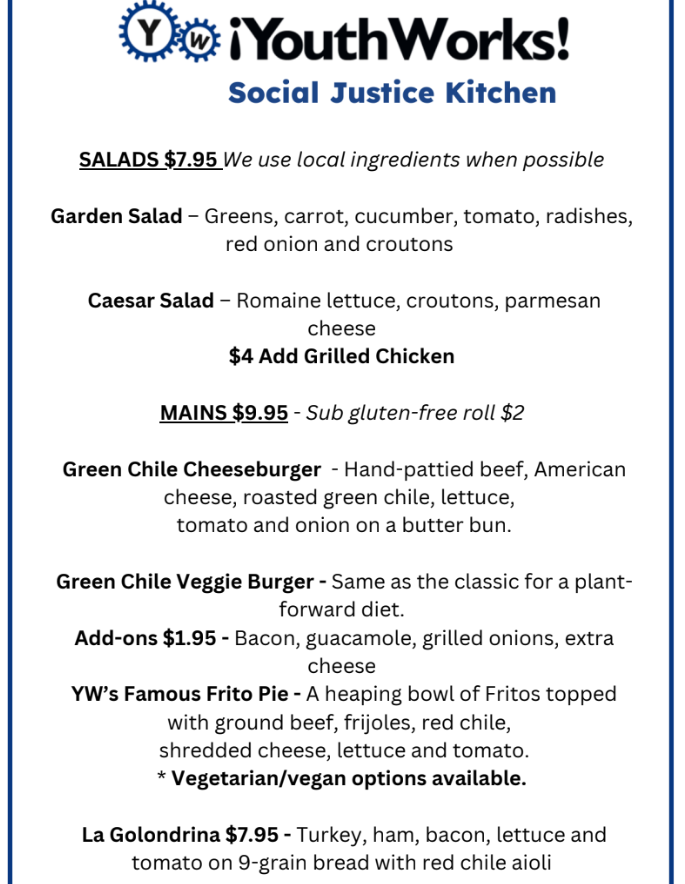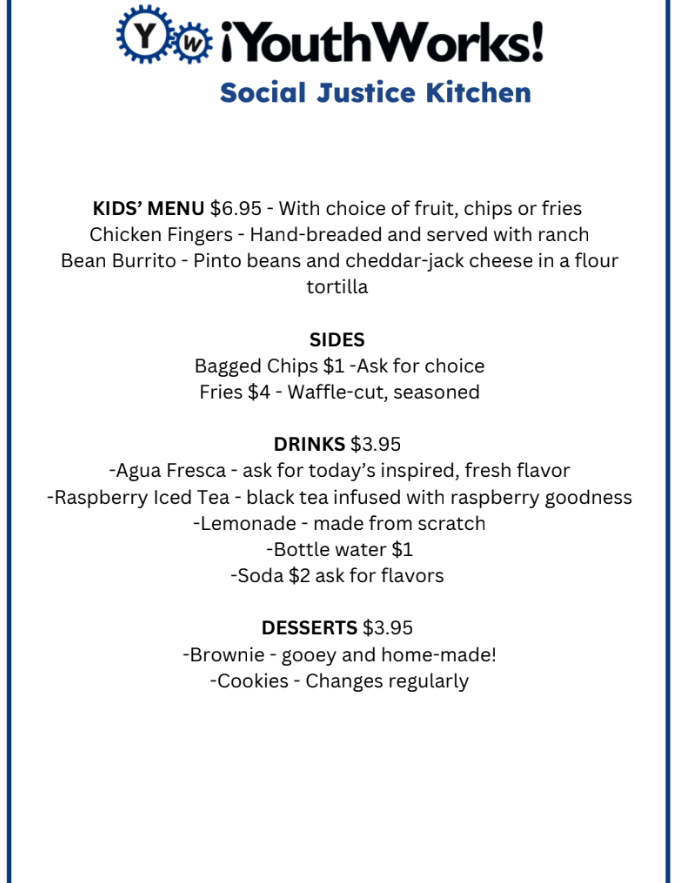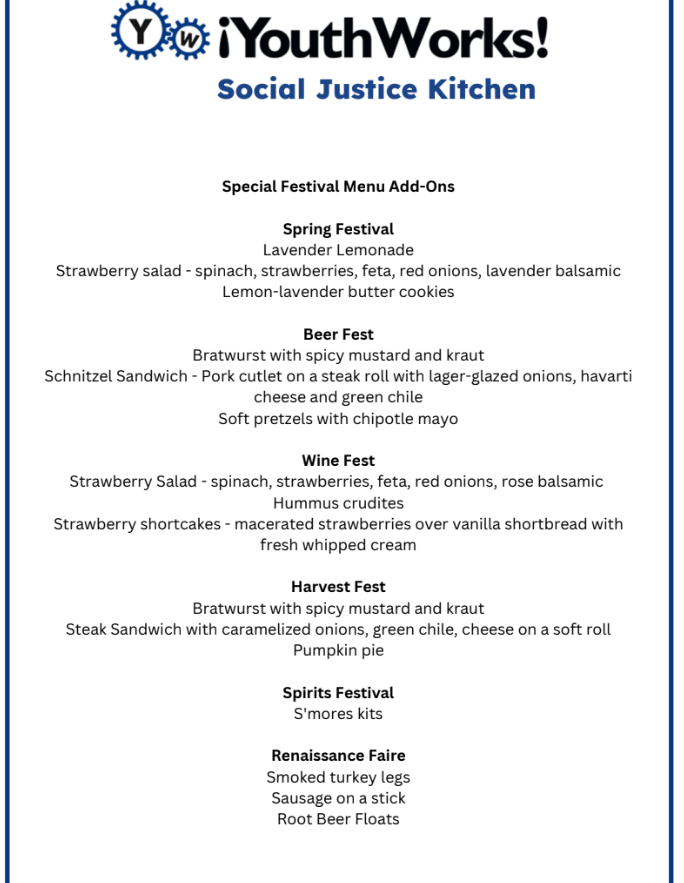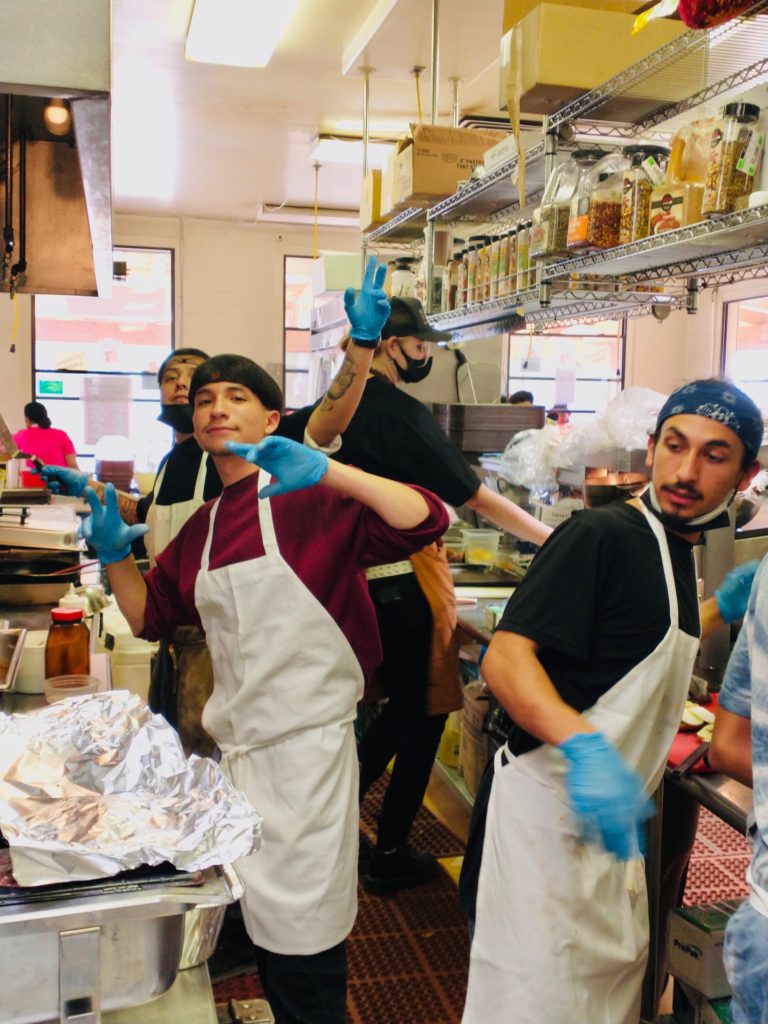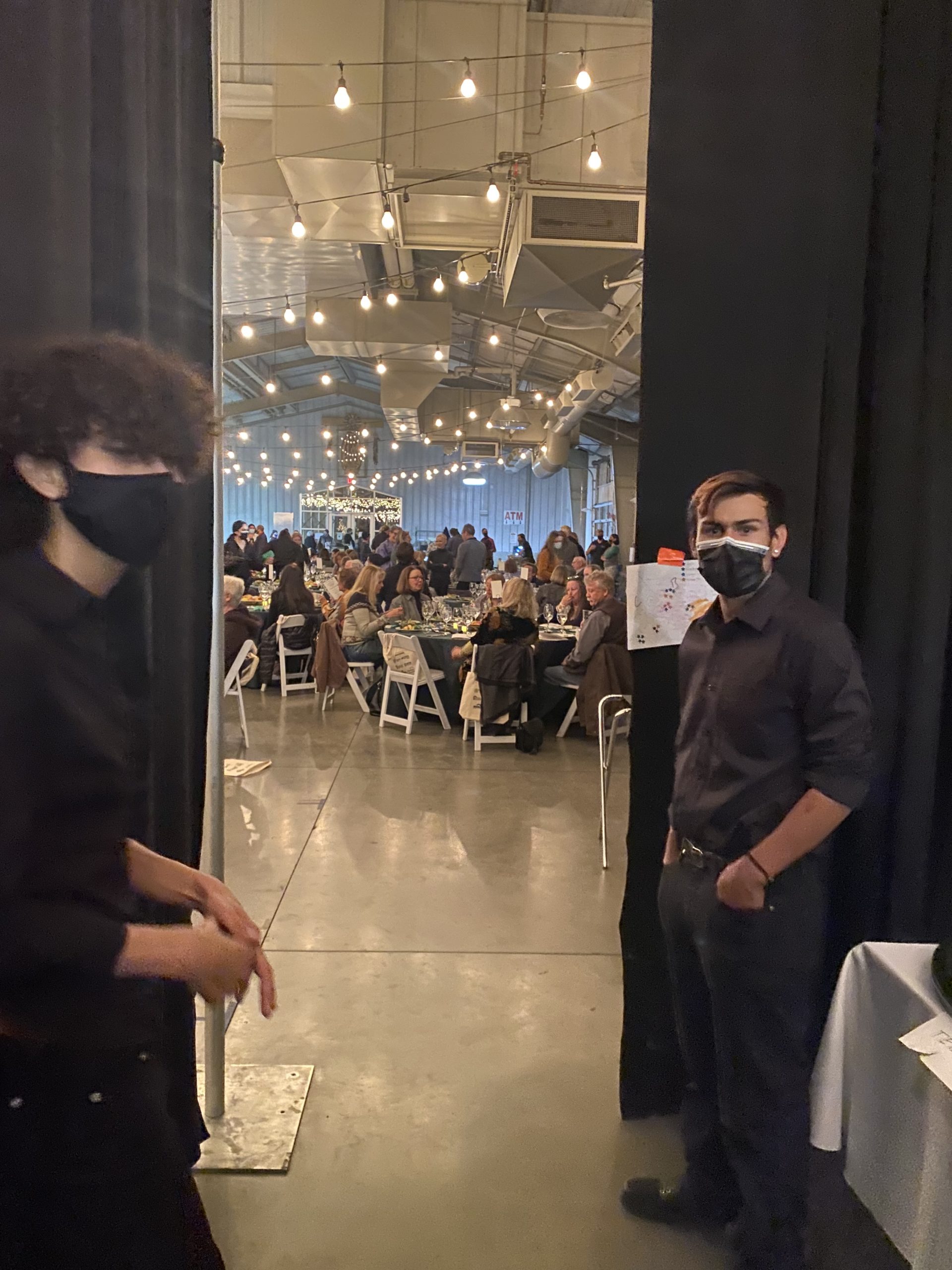 Training
Youth trainees in the YouthWorks Social Justice Kitchen are paid a living wage as they train and gain work experience in the kitchen under the direction of the Culinary Director and Head Chef. Youth also gain college credit in Culinary Fundamentals.
Support Services
All youth in the YouthWorks Social Justice Kitchen are connected to wraparound support services at YouthWorks that ensures they are gaining stability and the support to succeed.
Jobs
Youth trainees work closely with the Workforce Development team to secure job placements and build their careers in the Culinary Arts. YouthWorks provides job search assistance, resume building, career development, and public speaking/interview skills support for all youth.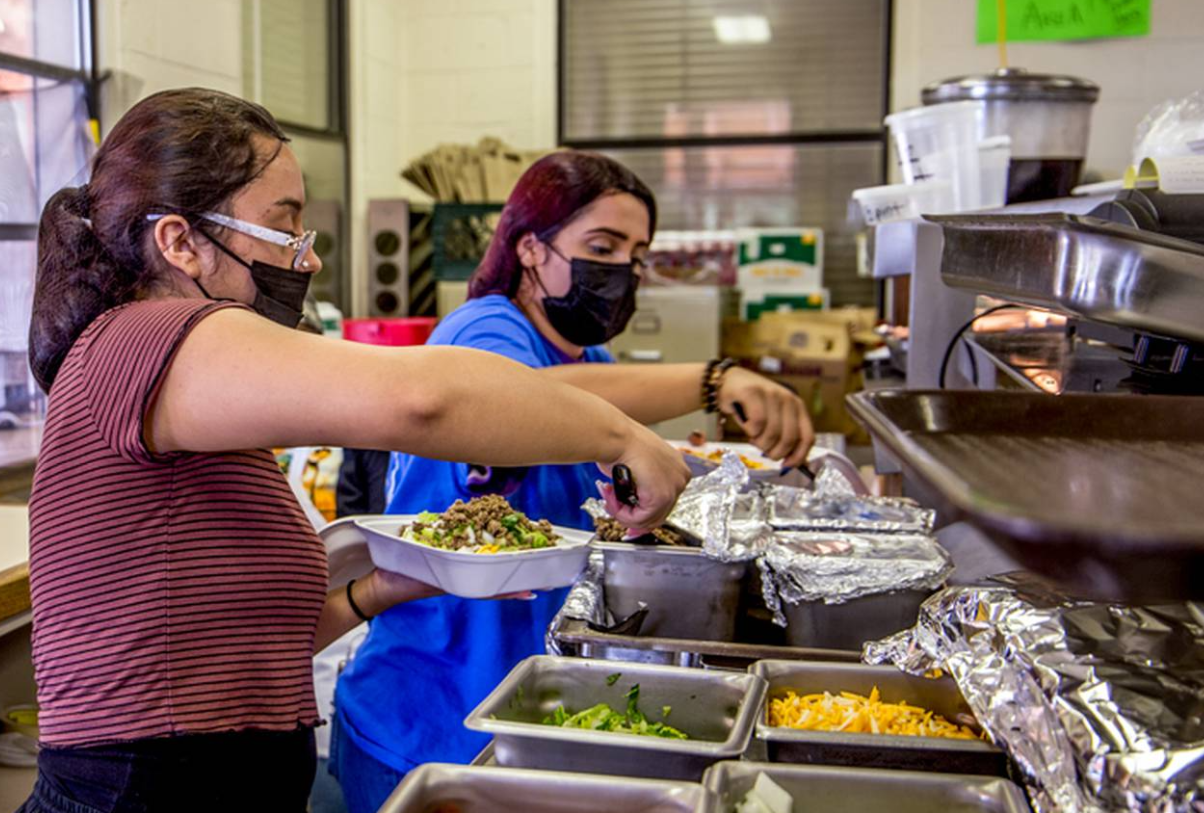 community, meals, and connection
YouthWorks Social Justice Kitchen was created in response to the need for disengaged youth to have a place to reconnect and build their skills in the Culinary Arts working in community focused initiatives. YouthWorks Social Justice Kitchen participants gain experience working in food preparation, cooking, and catering large events. During the pandemic the YouthWorks Social Justice Kitchen shifted operations to work to prepare and distribute over 1,000,000 meals to people impacted by the pandemic across northern New Mexico. Youth participants showed up and worked hard to ensure people in need in this time had access to hot meals and are connected to community.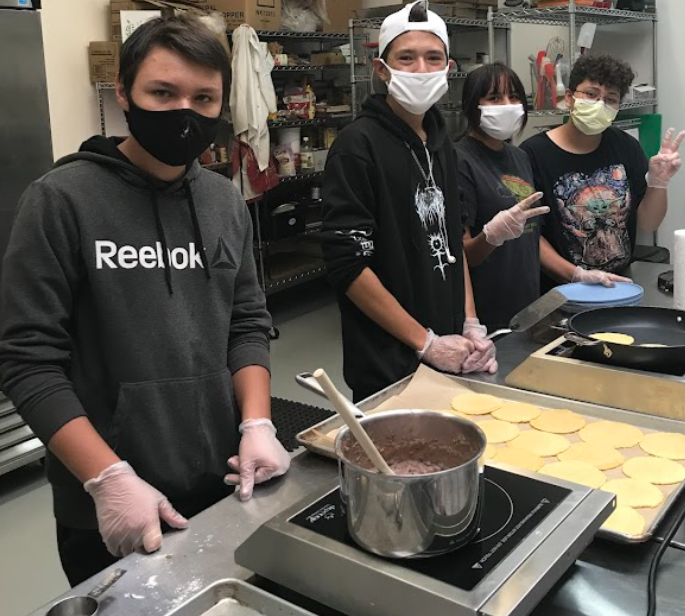 Youth Earned Certifications
Emergency Meals Prepared and Distributed
Events Catered by YouthWorks