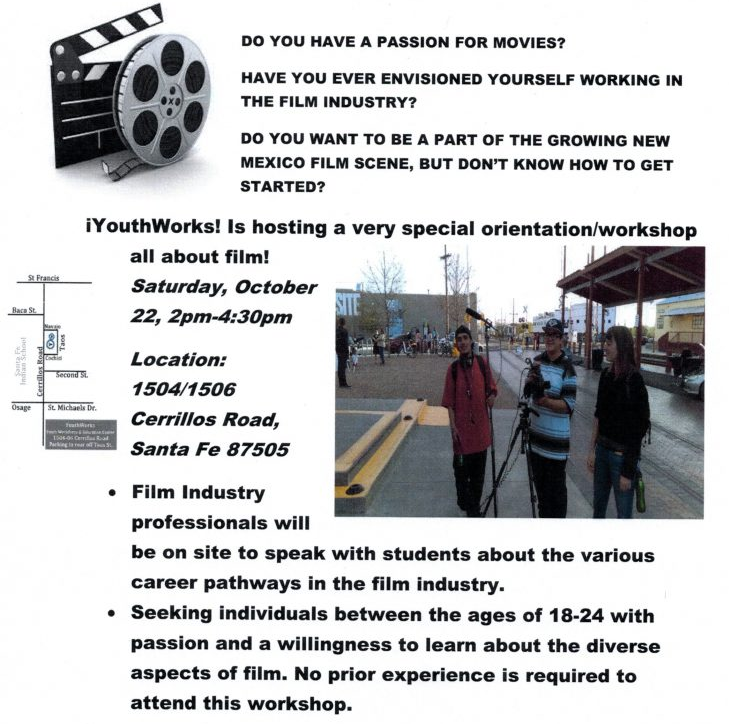 On Saturday, October 22, 2016, YouthWorks is hosting an Exploration in Film Careers workshop from 2:30 pm – 4:00 pm. The workshop will be held at the YouthWorks office, located at 1504/1506 Cerrillos Road.
Workshop attendees will gain exposure to various career paths and opportunities in the local film industry.
The workshop is free and open to youth between the ages of 18-24. For more information, please call Devin at (505) 989-1855 or send him an email at devin@santafeyouthworks.org.