YouthWorks celebrated its supporters with an evening of wine, hors d'oeuvres, and conversation at the High Summit home of YouthWorks Board Chair Fred Seibel and his wife Molly.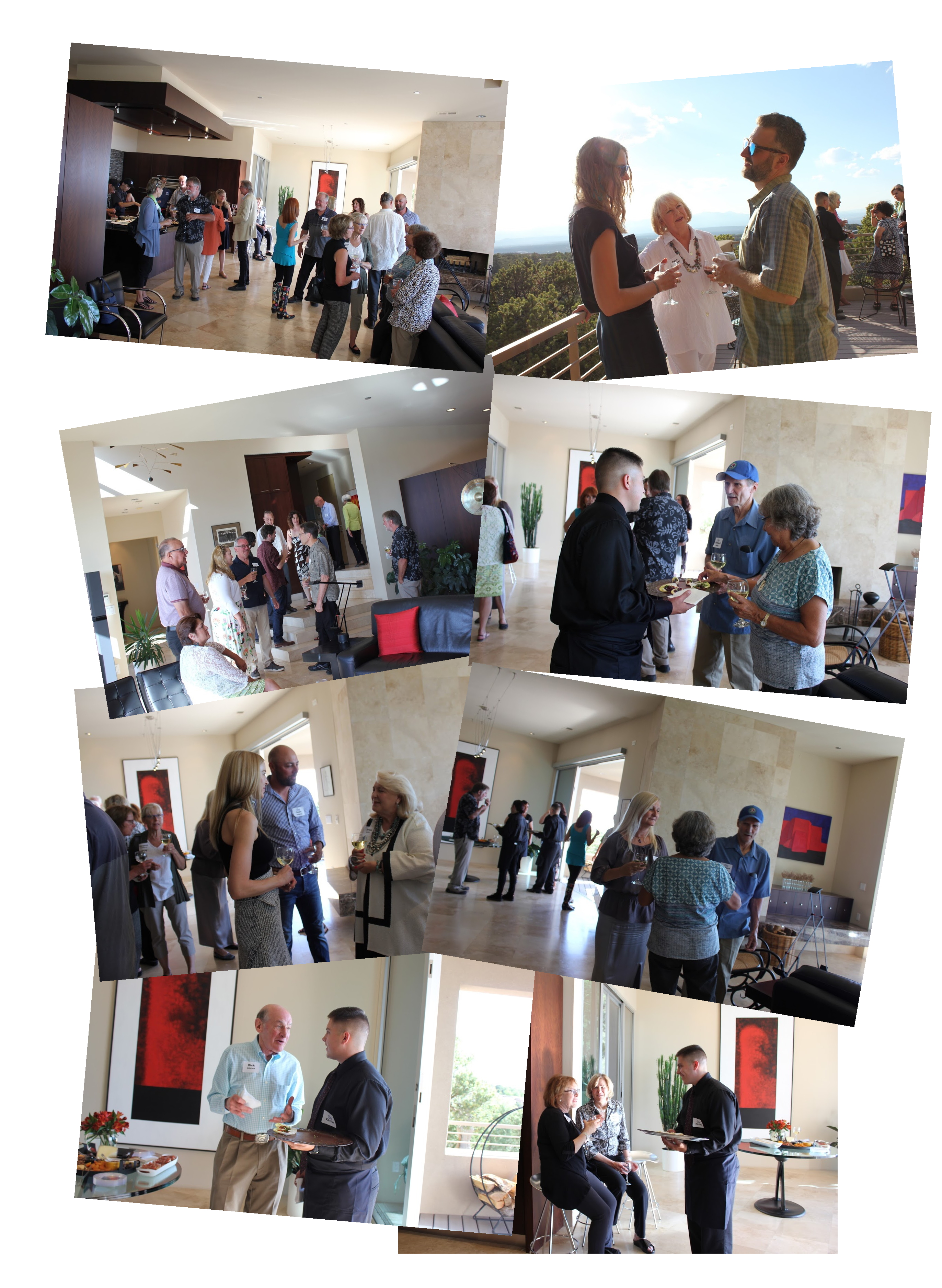 Guests had the opportunity to meet and chat with YouthWorks Executive Director Melynn Schuyler, members of the YouthWorks board, and the young people from YouthWorks Catering, who planned and prepared all of the hors d'oeuvres for the event.
The menu showcased the capabilities of the group, led by Chef Carmen and Penny Rodriguez. The catering service is now available for hire for both public and private events.
Menu
Roasted Fennel & Artichoke Heart Crostini with Sun Dried Tomato Basil Pesto (VG)
Stuffed Endive with Local Goat Cheese, Pinon, Honey & Red Onion Jam (GF) (VG)
Albondigas con Flame Roasted Tomato Romesco (GF)
Crispy Prosciutto Tuscan Cups Filled with Tuscan Melon Relish (GF)
Cucumber Roll, Coriander Seared Ahi Tuna & English Cucumber 
with Wasabi Pickled Ginger Japanese Mayo (GF)
Imported & Domestic Cheese Board with Fresh and Dried Fruits (GF)
(GF) Gluten Free  (VG) Vegetarian  (V) Vegan