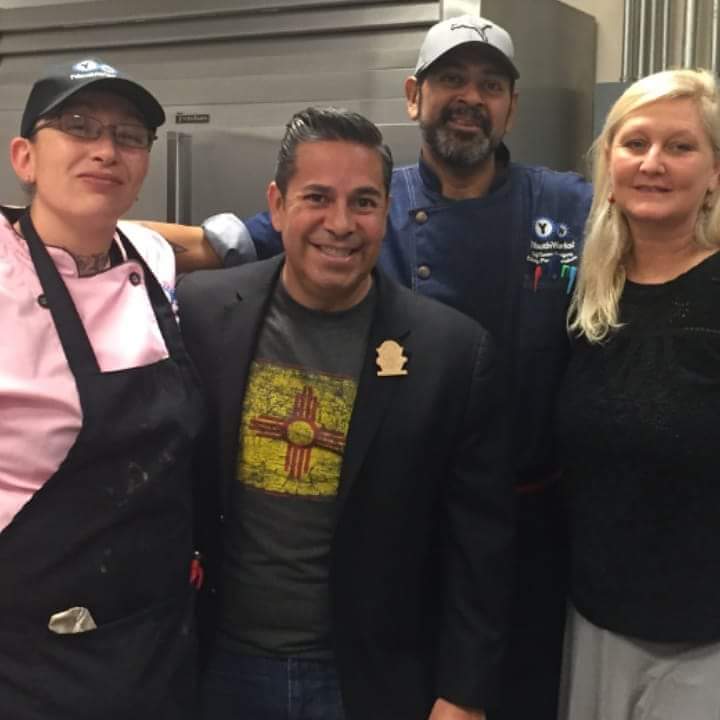 Long-time YouthWorks supporter Representative Ben Ray Luján visits YouthWorks at the first national gathering of the Nation of Makers Conference (NOMCON).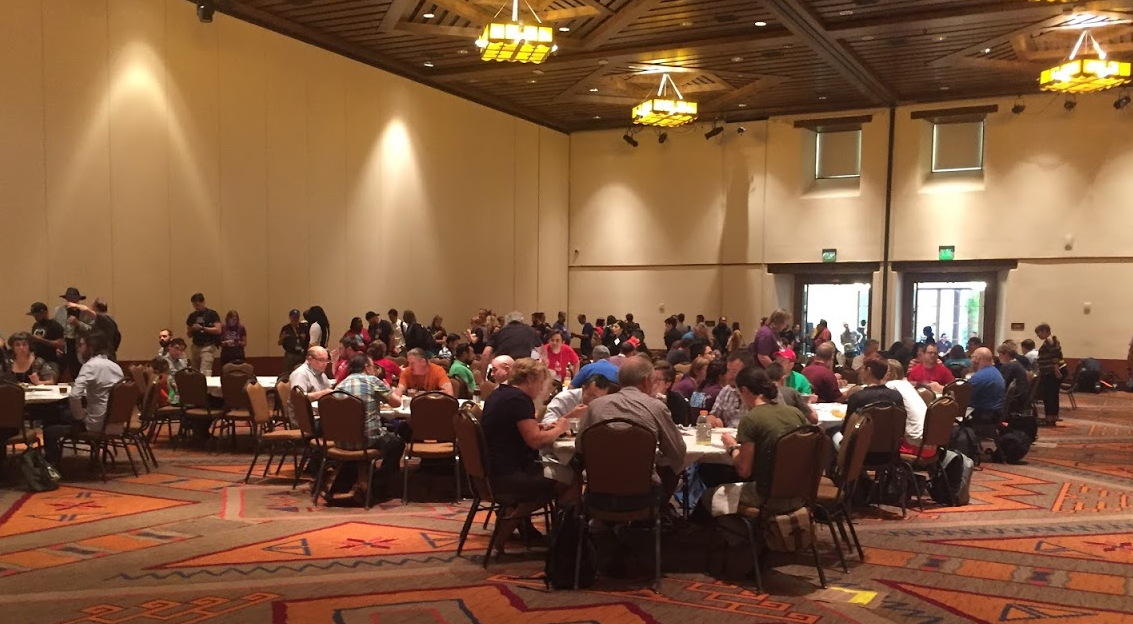 YouthWorks Catering, led by Chef Carmen and Penny Rodriguez, fed nearly 400 participants breakfast, lunch, and dinner over the two-day event at the Santa Fe Convention Center.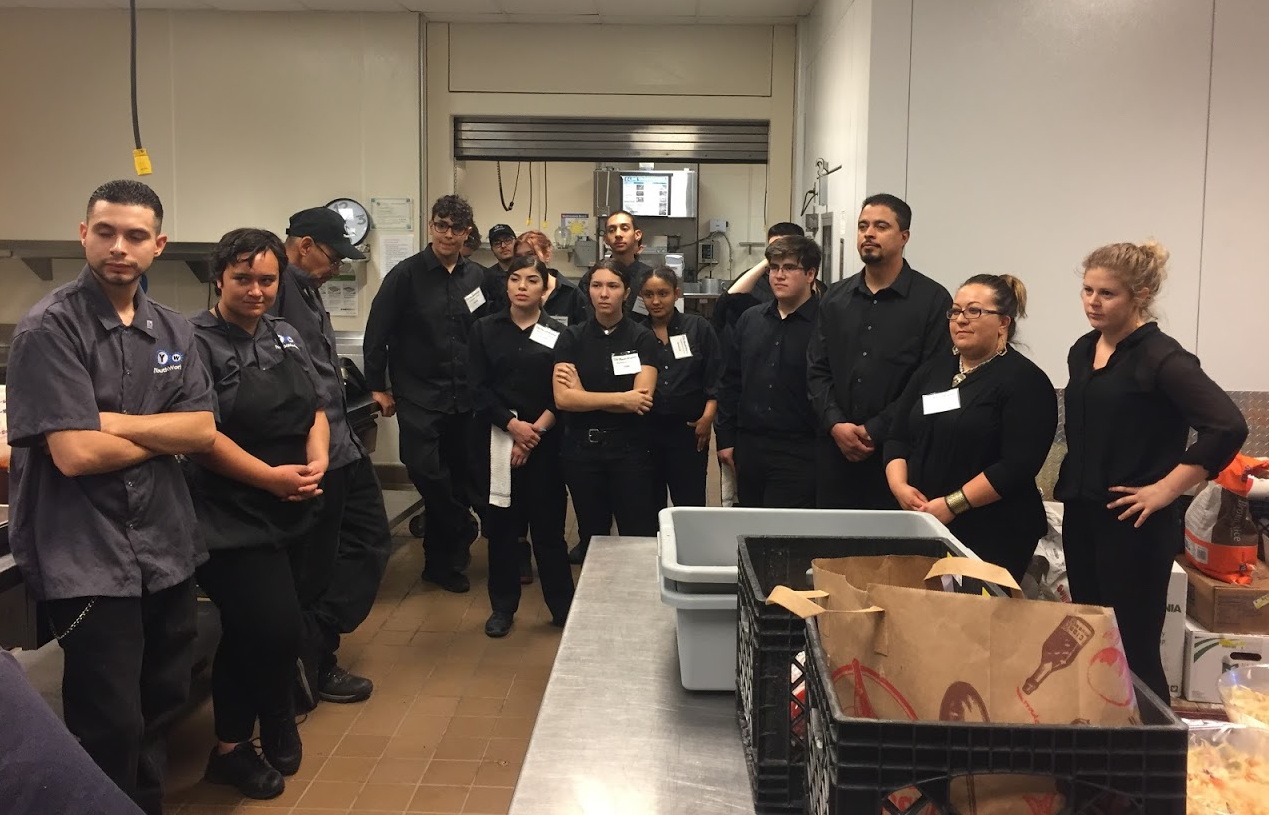 It took "all hands on deck" to manage the catering for two days of meals for such a large group. Here the catering crew listens to last-minute instructions from Chef Carmen.
NOMCON is a focal point for a movement empowered by increasingly affordable digital tools like 3-D printers, laser cutters and computer-controlled cutting machines that make cheap prototyping and manufacturing accessible.