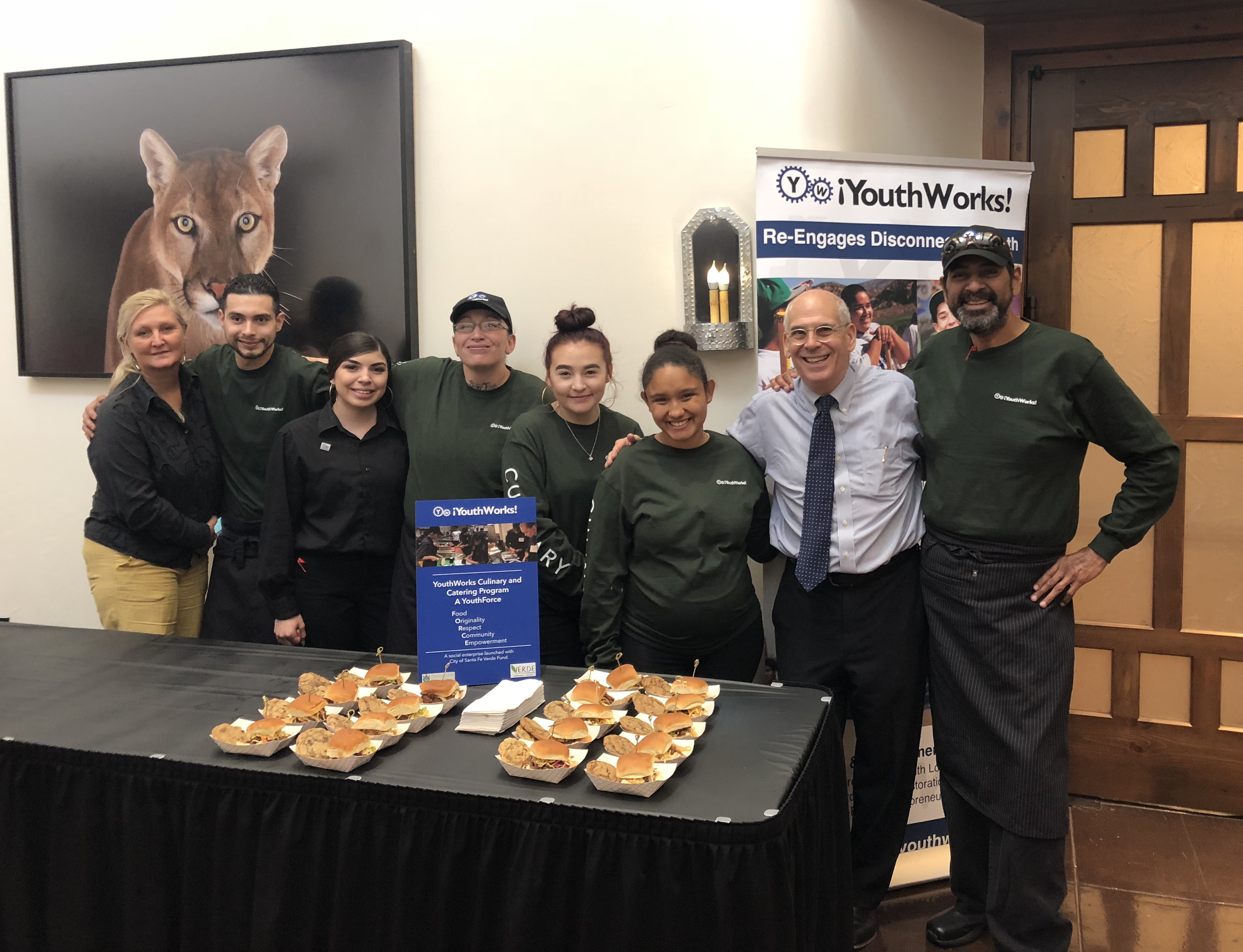 YouthWorks Catering was tapped to cater the half-day session at the Community Convention Center today during which Mayor Alan Webber's transition working groups reported their findings.
Through the late morning and early afternoon, participants feasted on barbecued pork buns, roasted mushroom sandwiches, and chocolate chip cookies prepared by the YouthWorks crew.
Following the event, Mayor Webber joined the YouthWorks team—along with Chef Carmen Rodriguez (right) and Youthworks Executive Director Melynn Schuyler (left)—for a photo to commemorate the event.