Youthworks culinary students prepare Valentine's Day sweets under the direction of Chef Carmen Rodriguez, who leads the YouthWorks culinary arts program.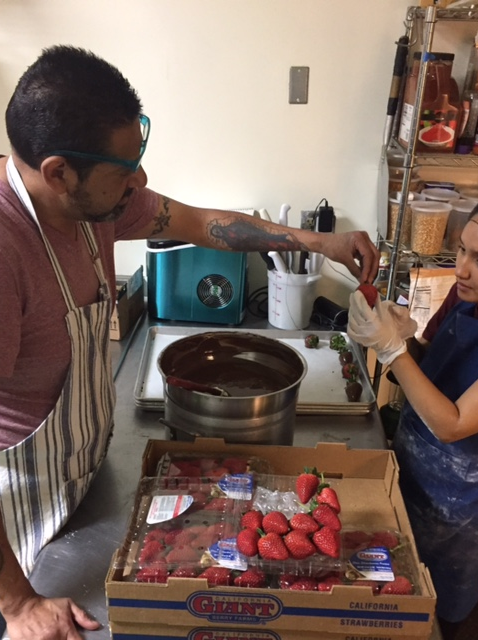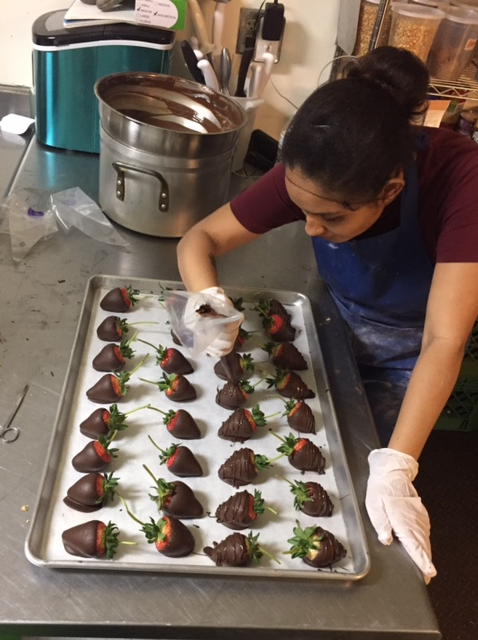 For the Valentine's Day sweets sale, Amanda and Matt are learning the fine points of creating chocolate-covered strawberries, Mexican wedding cookies, and chocolate truffles.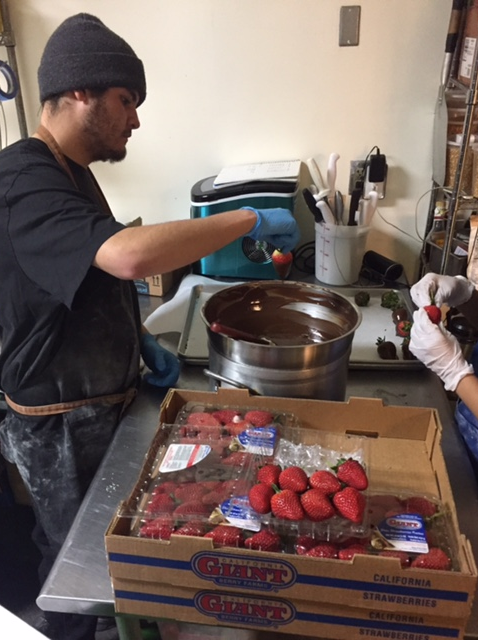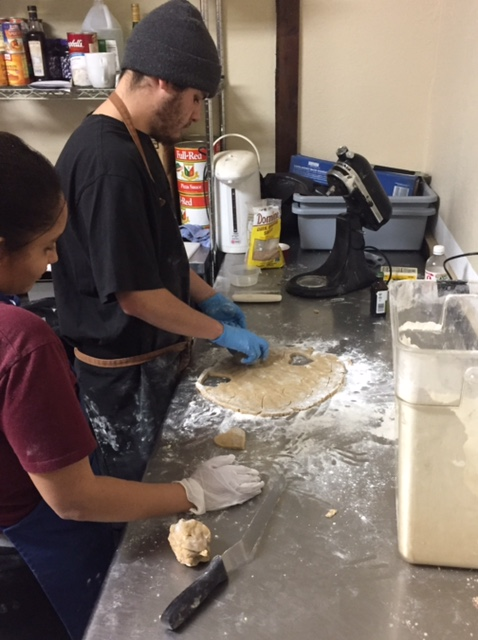 Proceeds from the sales help support culinary arts training for young men and women to prepare them for work in local area restaurants.