Trainees in the YouthWorks Culinary Program partnered with Chef Carmen Rodriguez, of MiSanta, to cater a special brunch today at the Palace of the Governors.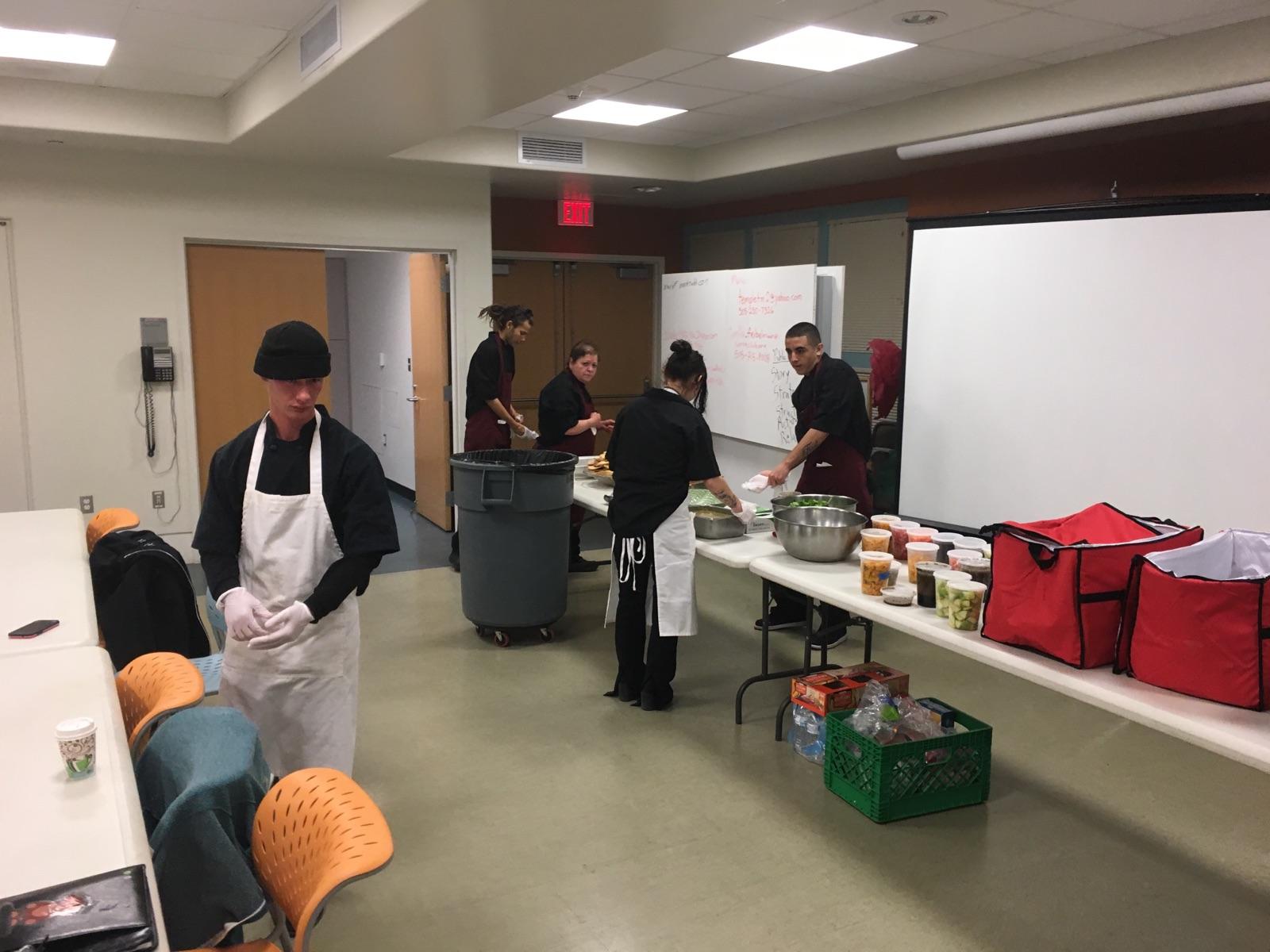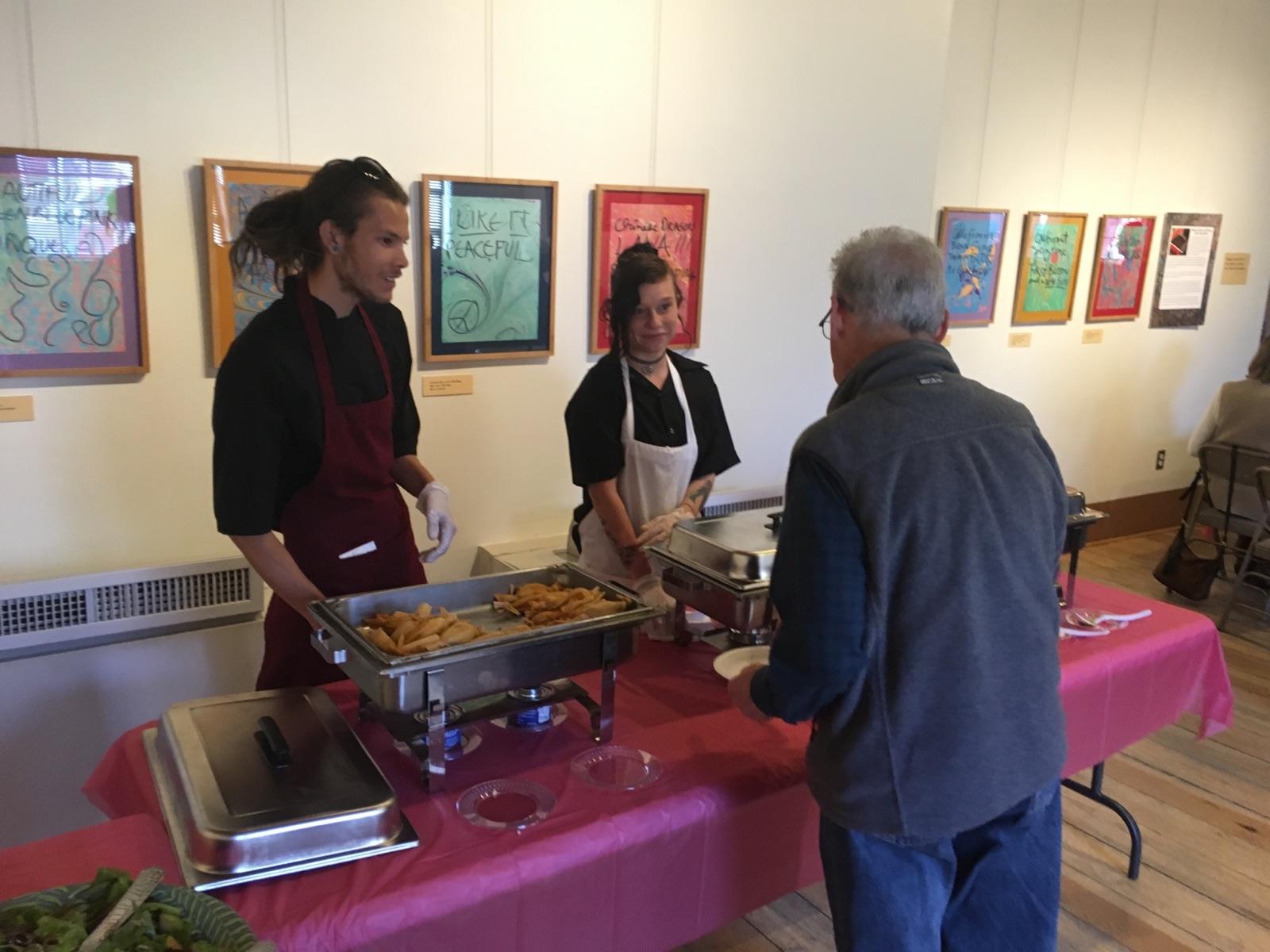 Fifty New Mexico History Museum docents feasted on a special menu based totally on local New Mexico products.
Menu
Winter Harvest Salad with Maple Balsamic Vinaigrette (GF,VG,V)
Achiote Pork & Chicken Tinga Tamales (GF)
Red & Green Chile (VG,V)
Calabasitas Quiche (VG)
Natillas & Buenuelos (VG)
(GF) Gluten Free  (VG) Vegetarian  (V)
Chef Carmen is offering guidance to the YouthWorks culinary program, sharing his expertise in cooking preparation, catering logistics, and front-of-the-house skills.
For more information about YouthWorks Catering and the services they offer, contact Penny Rodriguez.