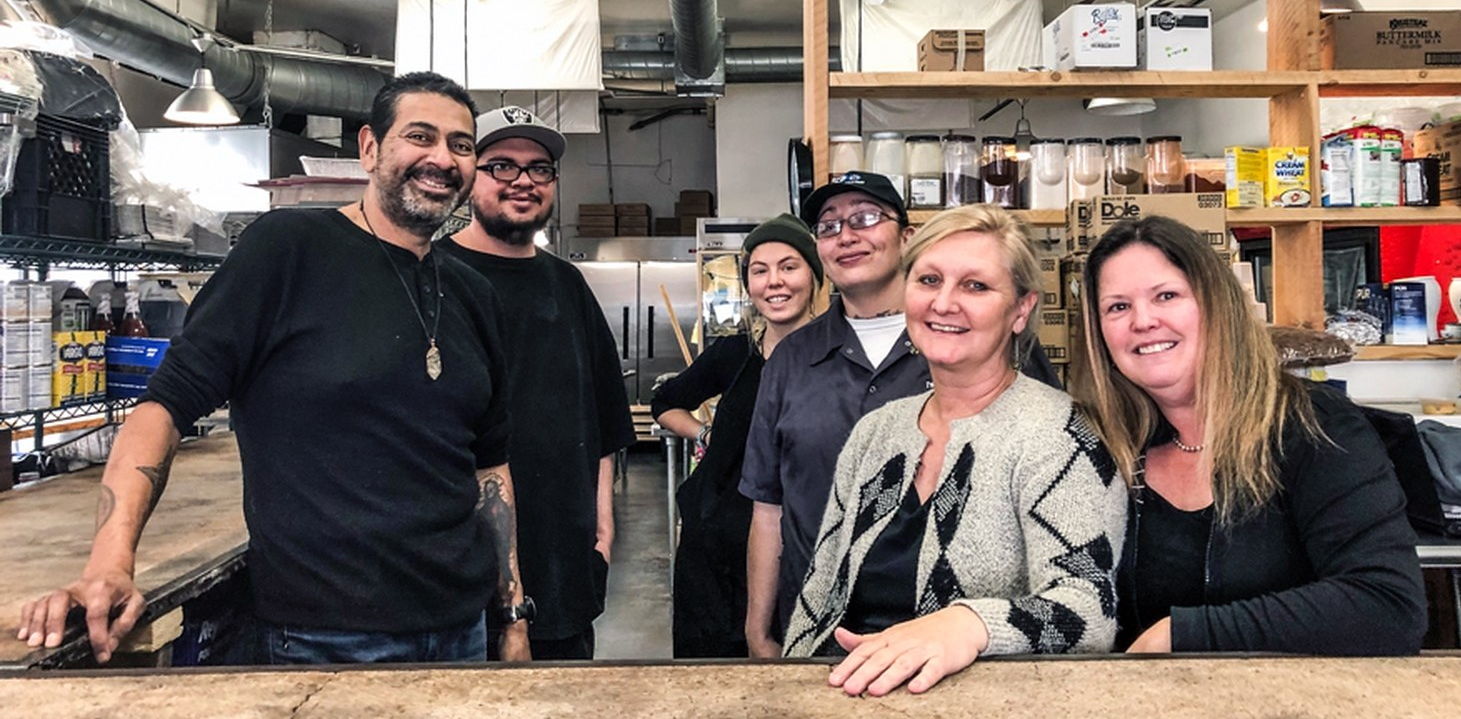 YouthWorks staff and students pause for a photo—(left to right) Chef Carmen Rodriguez, Gilbert Leyba, Kalina Harvey, Sous Chef Jackie Gibbs, Executive Director Melynn Schuyler, and Manager of Special Projects Penny Rodriguez.
Santa Fe Reporter's Zibby Wilder visited the YouthWorks kitchen this week to check out the dramatic growth of its culinary arts program.
Chef Carmen Rodriguez, former New Mexico Chef of the Year, and his wife Penny Rodriguez first met the YouthWorks culinary team when their catering company needed extra staff for a big event, and a friend suggested they contact YouthWorks.
Chef Carmen and Penny were impressed by the students, and following extensive discussion with Executive Director Melynn Schuyler, Carmen became the "godfather" of YouthWorks' culinary program and Penny took on the role of special projects manager.
To read the full story of how the YouthWorks culinary arts program grew into one of Santa Fe's "go-to" catering companies, click here.