Nusenda Credit Union staff will be at YouthWorks to conduct a free financial literacy workshop from 9 – 10 am on Thursday, August 31. The workshop is free and open to all YouthWorks participants.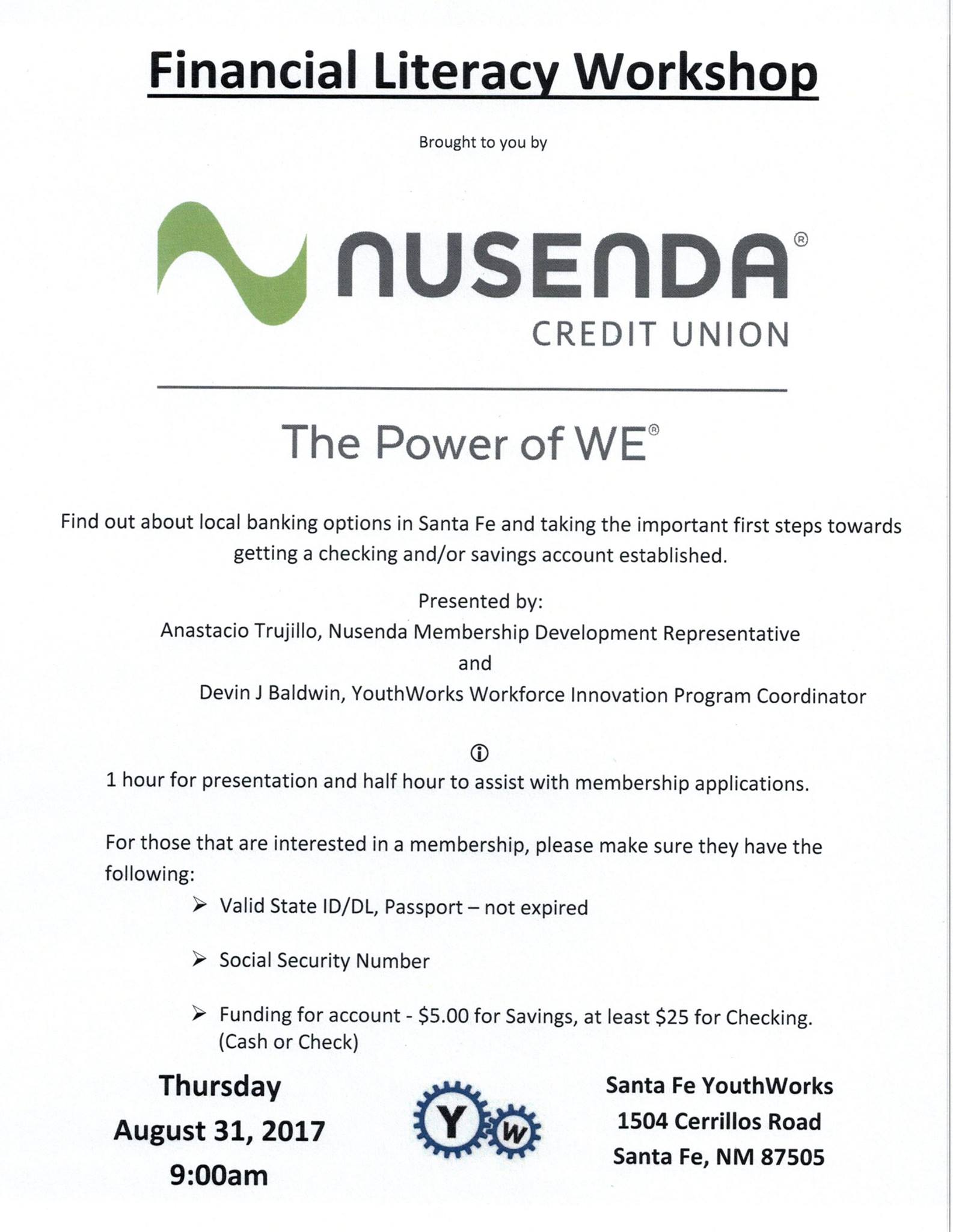 Following the workshop, Nusenda staff will have membership applications on-site for individuals interested in opening accounts.
For more information, contact Devin Baldwin, Workforce Innovation Program Coordinator, or Jonathan Tapia, On-the-Job Trainer, at (505) 989-1855.