In today's "My View" in the New Mexican, the Rev. H. Blaine Wimberly, pastor at Zia United Methodist Church, calls for support for homeless youth in Santa Fe.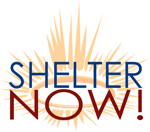 The weather has started to turn very cold. This year, we hope to protect these vulnerable young adults starting in December. While we continue to work with the city to find a more permanent solution, we need the residents of Santa Fe to once again pay attention to these suffering youngsters who are driven to desperate measures to survive during the cold months.
The ShelterNow! project transforms lives. It takes vulnerable young adults discarded by society and helps them get their lives back together, find employment and more permanent accommodation.
We all know that we have a duty to help these vulnerable kids, so please contact YouthWorks now and offer help.
Click here to read the full commentary in the New Mexican.