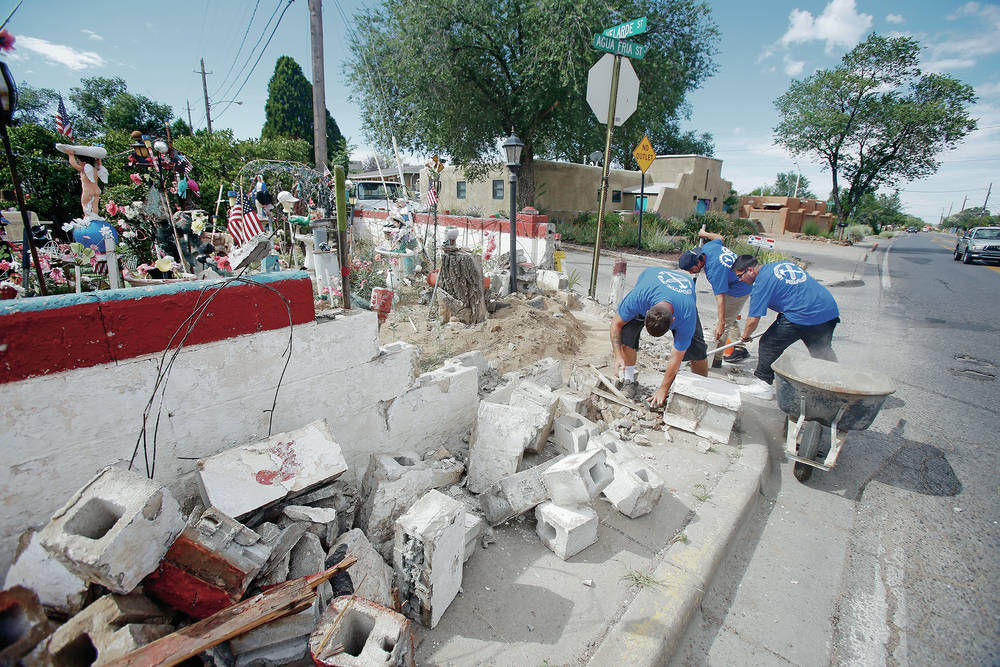 Luis Sánchez Saturno / The New Mexican
When a wall surrounding Helen and Tunnie Sharpe's "Garden of Love" was damaged by a hit-and-run driver, neighbor Gail Rachor called for help.
Among those responding . . . an entire crew of young men and women from YouthWorks who, as Rachor said, "went beyond the call of duty"  to restore this Santa Fe landmark.
Read the New Mexican coverage of this community effort here.