opportunities for all Youth
YouthWorks has been leading the way in youth re-engagement since 2001. 
Approximately 1,200 young people of diverse cultural and ethnic backgrounds from across Northern New Mexico come through the doors of YouthWorks each year. YouthWorks prides itself on never giving up on the youth who seek our help.
We pull out all the stops to help our young people succeed.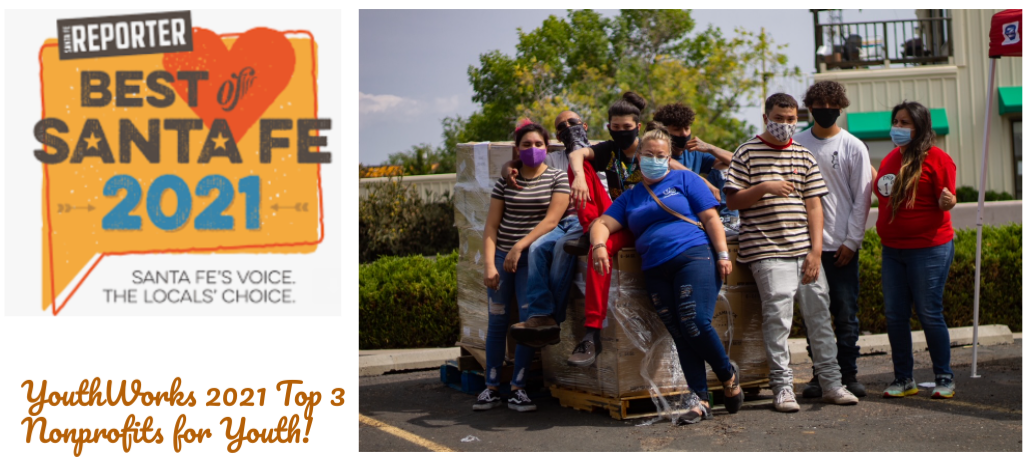 We at YouthWorks are so grateful to you and our community of supporters in this extraordinary and challenging year. This year has demonstrated that through enduring commitment to community, service, and support for the futures of all youth that together we can make it through. 
Your generosity and support of YouthWorks as donors and volunteers empowered our organization to respond to community need during COVID in a very big way. With your support, to date YouthWorks has provided over 1,000,000 hot meals and counting to children, youth, families, and other community members since the start of the pandemic. YouthWorks continues to create job opportunites for youth working in safe and socially distant settings outdoors on farms and trails, and in the YouthWorks Kitchen and meal distribution sites.
YouthWorks core programs continue to serve the needs of our community and support youth who are: seeking jobs, pursuing their GED, needing support services from our case managers and counselors, and preparing for a successful future for themselves and their families.  
Your gift to YouthWorks will be efficiently utilized to continue to support YouthWorks' vital work in helping Santa Fe's youth succeed! 
Today and every day, we are grateful for you!