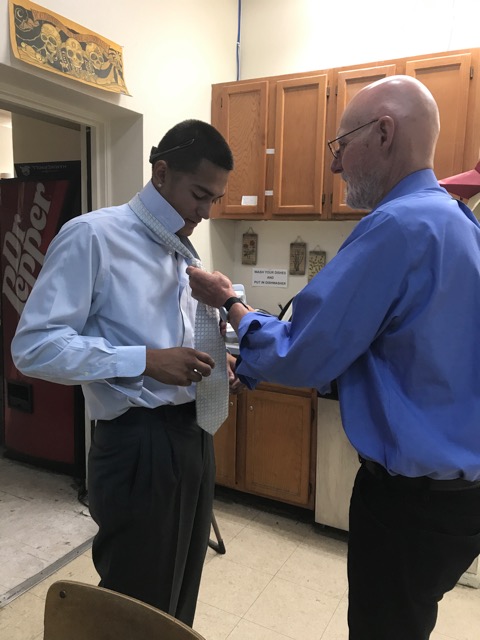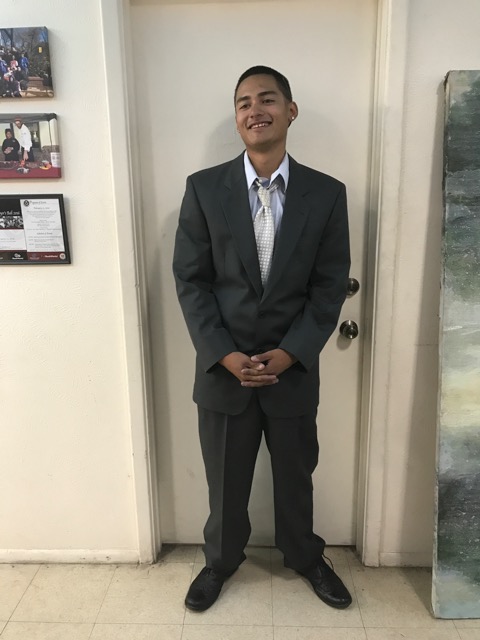 The clothing drive underway at YouthWorks makes all the difference in getting ready to interview for a job. Board member Fred Seibel provides a bit of advice on tie tying, and YouthWorks student Juan is suited up and ready for action.
YouthWorks is collecting gently used "career" attire for both men and woman, sizes extra-small to extra-large, like the outfits below.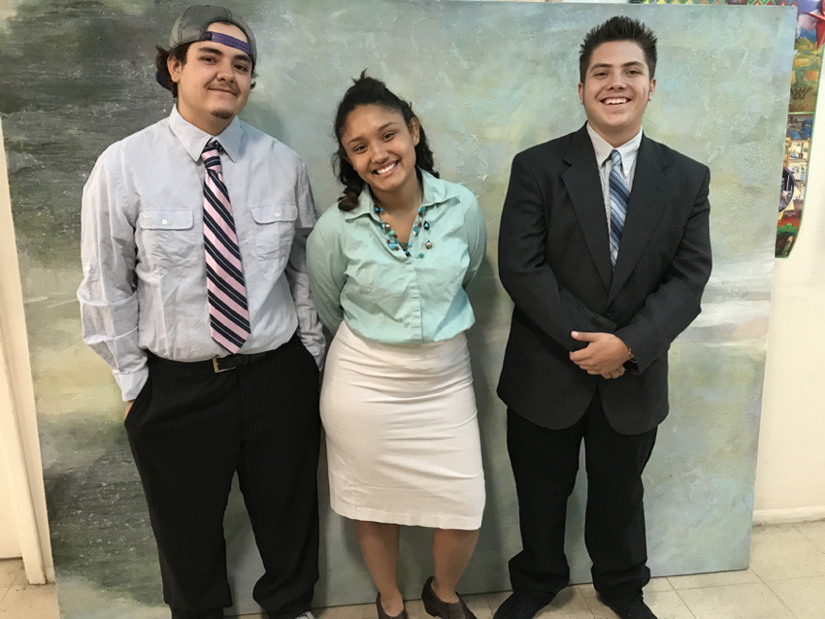 If you can provide any of the following, drop them off from 8 am to 4:30 pm at 1504 Cerrillos Road in Santa Fe. The entrance is around the back, off Taos Street.
Suits * Suit Jackets  * Blazers
Blouses & Shirts * Skirts * Dress Slacks & Pants * Ties
Closed Toe Shoes * Non-Slip Shoes * Work Boots
For more information, contact Kineret Yardena at (505) 989-1855.