Last Friday, YouthWorks students and staff rolled up their sleeves to help repair the wall of the famous house and garden of Helen and Tunnie Sharpe, located on the corner of Agua Fria and Velarde.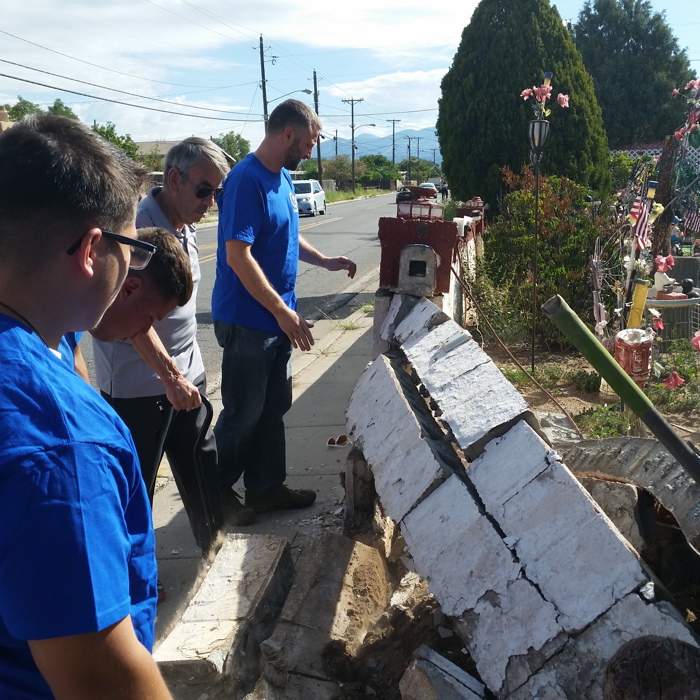 The wall was damaged as the result of a hit and run accident the night before, leaving the famous garden with its saints and historic paraphernalia vulnerable to potential theft and vandalism.
After hearing about the accident, YouthWorks Executive Director Melynn Schuyler reached out to Gail Rachor, a friend and neighbor of the Sharpes to see what could be done to help.
Almost immediately, YouthWorks dispatched a team to help repair the wall. Students and staff are scheduled to return to the site on Monday, August 14, to finish restoring this Santa Fe landmark to its original condition.