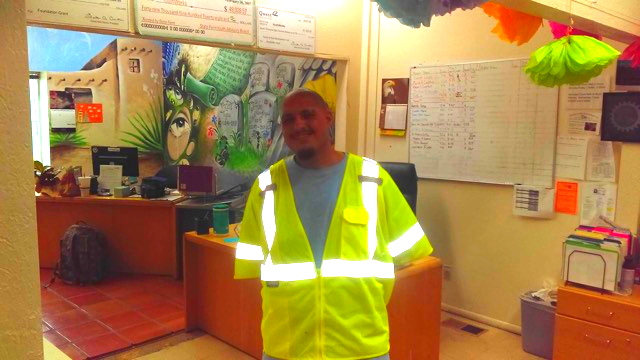 Congratulations to YouthWorks program graduate Pete Ulibarri on his new position with the City of Santa Fe!
In May, Pete successfully completed a pilot training program in digital fabrication and advanced manufacturing, as part of a collaborative effort between YouthWorks and MAKE Santa Fe.
With the help of YouthWorks staff, Pete got a second apprenticeship with a local fencing company while he looked for permanent employment.
In July, Pete was offered and accepted a position with the City of Santa Fe Parks & Recreation Department as a Maintenance Laborer. Pete officially began his new position on August 1 and has been stopping by YouthWorks after getting off work with the City.
YouthWorks is proud of Pete and wishes him continued success.