Kenny Tapia, a.k.a. Klean Cut Kenny, stopped by YouthWorks again this afternoon to spruce up our young people with fresh, new haircuts.
Kenny first began cutting hair at YouthWorks as part of a community service commitment, but he had such a good time getting to know the students and hearing their stories, he kept coming back. He says it's great seeing how excited the young people get when he makes them look fabulous.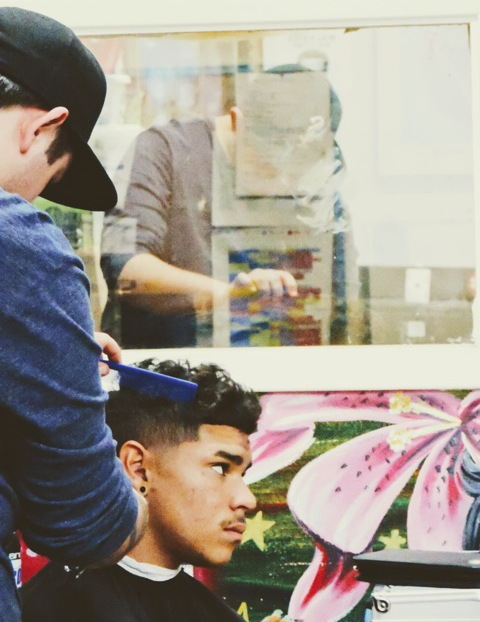 Kenny got his start in the haircutting business when he was only in high school. He had a natural talent and plenty of business giving haircuts to his friends. After years of taking clients in his garage—sometimes late at night, to his mother's dismay—he got his barber's license in 2015.
If you'd like to check out Klean Cut Kenny's talent for yourself, you can find him during regular business hours at Suite 404A, 3600 Cerrillos Road, Santa Fe.