Under the direction of Chef Carmen Rodriguez, the YouthWorks culinary team put their skills to work at the Intermountain West Funder Network dinner at Meow Wolf on May 3.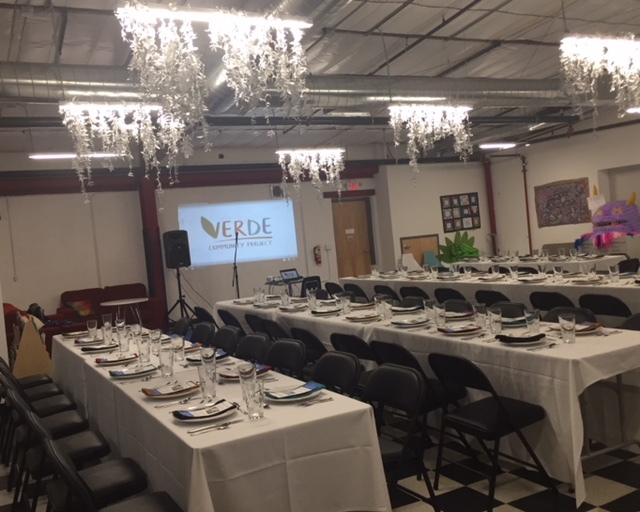 The Funder Network brings together funders who can work alongside each other to strengthen and expand funding and philanthropic leadership in eight western states, including New Mexico.
The menu featured a variety of classic New Mexican dishes hand-made by the YouthWorks culinary team.
Menu
Chips with Roasted Salsa, Pico de Gallo & Tomatillo Salsa (VG,V)
Red Chile Camarones Seco Posole (GF)
Green Chile Stew (GF)
Roasted Beet & Goat Cheese Salad (GF,VG)
Apricot Jicama Salad (VG,V)
Tamalito Trio: Green Chile Chicken, Red Chile Pork & Christmas Calabacitas (GF)
Tres Hermanas Stuffed Sopapillas (VG)
Lamb Adovada (GF)
Home-Made Corn Tortillas & Arroz Verde (VG,V)
Mexican Natillas (GF,VG)
(GF) Gluten Free  (VG) Vegetarian  ((V) Vegan